by Francis
(April 30, 2014)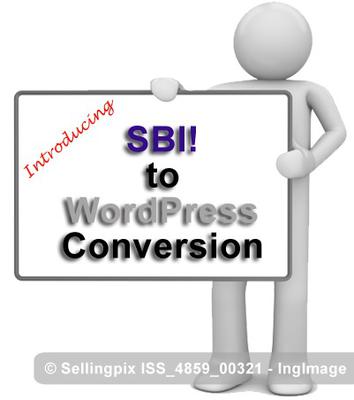 The conversion of my client's SBI site to WordPress goes fairly well. The requirements of my client are to make the conversion as simple as possible in order to save time and money.
The downsides of this are, of course, that some of the formats from the SBI sites gets lost in this as well as some of the elements on that page. But the client and I are in constant communication so that everything goes exactly how he wishes it to be.
One problem that we have discovered early is how to convert Content 2.0 pages. Content 2.0 pages are connected to their invitations and their tier pages using SBI's proprietary Content 2.0 system. When converting to WordPress, these functions do not work anymore obviously.
We have two possibilities.
Don't convert any Content 2.0 submission and lose them all.
Convert Content 2.0 submissions and, in some cases, drastically increase the time of conversion.
Convert only the highest traffic Content 2.0 submissions.
My client chose 1 because he had clear ideas what to do with the content from the Content 2.0 submissions and how to re-purpose all of that. My choice would have been 3.
If my client would have shared his Google Analytics stats or the login data for SBI! with us, as is the case for Blockbuilder2 conversion for example; then we could easily have found out the top 10% traffic bringing submissions and converted them similarly to normal pages.
For linking back and forth from Content 2.0 and inviting tier page, we could simply have created some custom made links back and forth, keeping out all the commenting system and links to non-existing invitations.
If you have a site with many submissions by visitors and are hesitant to convert your site, you are probably right. Perhaps, SBI is the system to stay at. Personally, I love the platform and I will stay here as long as business is functioning right.
But if you have made the final decision to migrate to WordPress with your SBI site then don't let yourself be held back by a big number of Content 2.0 submissions. They can be converted and being treated like real pages. It is possible to just select those that are bringing the most amount of traffic and then only convert those. That's probably the best 80-20 effectiveness you can use.
In any case, if you are interested in a quote on estimation for a possible conversion from your site; if you have thoroughly reviewed the pros and cons of such a conversion, feel free to contact us.