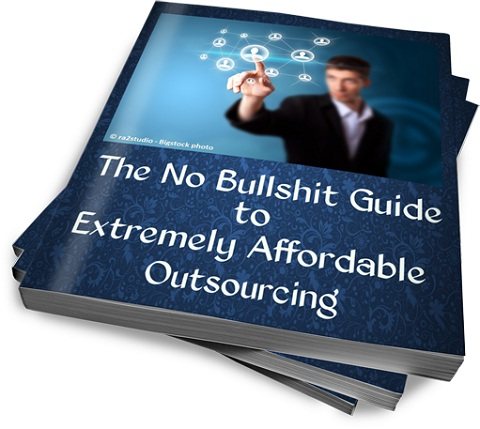 Great to have you Onboard.
I do my best to teach you the best tips about outsourcing and cooperating with virtual assistants from real life hands on experience.
Everything you will see and read is outsourced.
I'll teach you how to do exactly that for the needs you might have.
As a first read, download the 'No Bullshit Guide to Outsourcing'
(right click to save it to your computer)

You will have another opportunity to download this E-Book in the welcome email, I'll send you soon.
If you have any questions or concerns, please feel free to contact us anytime.
Cheers,
Francis from Munich, Germany
and
My virtual assistant from Islamabad, Pakistan.