by Full-time Virtual Assistant
(from the Philippines)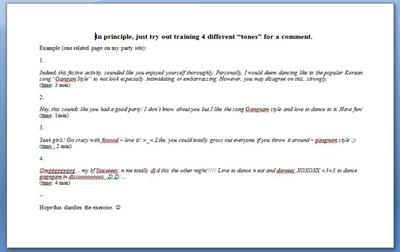 Audio Recording Experience
I had this experience wherein I was tasked to conduct an audio recording that should be spontaneous in regards to my feedback on various posts found in the website Ideal-Helper. The purpose of this activity was to see if I could express my thoughts and express whatever I feel during that moment. Here are my thoughts on my very first—yes, you read it right—first audio experience.
Breaking out of the Shell
Prior to this audio recording stint, I actually had this uncomfortable feeling whenever I am recording my own voice. It may be just I am conscious of the act itself. It actually took me three tries for the first of the three recordings to be somewhat audible for me. In the first two salvos, my voice was so soft that I can't understand what I was saying.
On the third try, I was more at ease and recorded my thoughts as if I was just talking to a friend; which was like I was having a friendly conversation (and the reason for this task). Then everything was just spontaneous and free-flowing. The flow was really so natural 🙂
A confidence-boosting Experience
The whole process went a smooth as silk. All three recordings were conducted and done as the task intended me to do. I soon got the hang of it and I am now eager to do more of this kind of activity. I now felt that there's no difference in having a conversation and recording my thoughts as I speak. This activity gave a boost to my confidence in terms of speaking then listening to my own voice though audio recording.
I consider this experience a highlight of my job as a virtual assistant. I can definitely say that being a virtual assistant does not only rely on creative and writing skills. The ability to express my thoughts through speech brings a new dimension to the job title.
This kind of activity is highly recommended for virtual assistants and their employers to try. This is also a form of communication that will hasten and give ease to the communication process.
Comments
comments