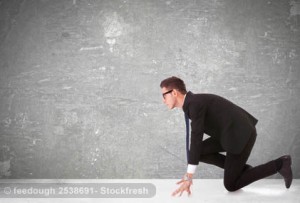 How to setup initial tasks with virtual assistants is
part-11
of an interview with Eric, a fellow entrepreneur interested in outsourcing his work to virtual assistants all over the world.
Follow along to learn from our experience on working with VAs!
Click here to read part 10 of this interview – how to make better Communication with Virtual Assistants
Summary:
Learn how to setup initial tasks with virtual assistants effectively
How to outsource tasks one at a time to your virtual assistant to avoid overwhelming information.
Learn how to encourage the virtual assistant to ask questions in the beginning process of outsourcing task
Start of the Interview:


Francis
---
So, at the beginning, you have to encourage questions. You will think that this is self-explanatory but you have to tell them that it's okay to ask questions.


Eric
---
Yeah. I think that a lot of virtual assistants, especially from other countries, I think in the United States, the people are a lot more vocal. I don't know how they are in Germany.
But, if there's a problem, they'll ask you. And they'll say "Okay. Sir, what is it exactly that I need to do here? Can you explain this to me better? I don't understand."
But, I think with the VAs that I've worked with from other countries, I think that what they do is they'd rather just get it done. Because, I think they want to give you results rather than stopping to ask you a question.
And I think if you make things more upfront in the beginning of the process saying, "if you have questions, make sure that you ask me or make sure that you send me an email or a screenshot or something." I think that will go a long way rather than the long queue of going back and forth between the two of you for days.
When in the beginning, if you say, "If there's a problem ask me a question first, before you go too far along in the project." Because, I would see a lot of my assistants, they would get too far along in the project or get the project finished. I was like "Oh, wait, wait, wait, wait. Let's go back to the very beginning and redo this whole thing." Where if I was a little more upfront, they can ask me questions, before you have any issues, even if it took a couple of days longer to get that project done.
It would have saved me money. It would have saved time rather than having to have them risk the entire thing.


Francis
---
Yeah. I had a similar experience for a very basic task. So, I had my Aweber list funnel with all the preloaded emails.
I knew that they were not perfectly written because they were all transcribed. So, I recorded them talking and then just said, "Okay, my assistant, take the transcript, put them on Aweber. I don't want to see them for now."
I wanted to have 80% solution. I said okay, I will fine tune them later. And I did not do that for a long time. So, when I had the full time virtual assistant candidate, I said, "Okay, I would like to edit and proofread all my emails from the funnel. Just subscribe and when you get the emails, proofread them."
And then things were forgotten for the other projects that we talked about and this just went on. And she took long hours working on that.
And in the end, I was not happy with the result. It could have been saved if we had exchanges on one example.
So the bottom line: if you have a task, do a very small portion of the big portion. Tell them that there's a big portion coming.
Don't necessarily give them access to the big portion. Is it writing an e-book, writing an article, doing research and proofreading lots of content or something like that or reading content for training?
Don't give them access to everything because they will just do everything and not necessarily how you like it to be done.
So, in this case, she proofread it and then we had a Word document. But, to edit in the proofreading, we didn't know where the errors were.
So you would have to compare the old version with the new version to find out what to edit. And this would have been prevented if she had just used the "track changes" tool in Word.
And then every correction would have been highlighted and my virtual assistant would have had an easy job doing her proofreading. But at that time, the communication was not very stable.
We took a few days talking back and forth. And during that time, she just continued to work. So, that was not efficient.
Ideally, if you have a task like research or proofreading, do it on one example. And then say, "Okay, I like the result. But, I don't like xyz." Don't say it negatively because it's always good to say things positively.
But, I would like the system to be different. Then you optimize on one example until it's really dead. And then you can give her 3 more items. And then when it's running smoothly, just say "Do the rest."


Eric
---
Yeah. I think that the "take away from" is to just start off with one task or one portion of the task so that they can check the work, make sure that's okay and then you can move on to the larger task. I think that's great.


Francis
---
Yeah. And as you do that, of course, you're communicating a lot and you are also communicating about other stuff. You can really show that you're a human being. So, I like to even make voice recordings which are quite, well, one sided; I like to small talk a bit.
Because I'm just talking and doing so if I don't have something smart to say, I just say, "Oh my god, you don't want to know what a day at work I had." Or, I say something like "Okay, by the way, next week, I will be on vacation for one week." So, this saves me writing an email saying "Okay next week I'm on vacation."
You can say "I'll be in Italy. It will be cool. I will be in France. Okay, back to the task. Here is blah, blah, blah."


Eric
---
Right. And I think that that's one of the things that's difficult for a virtual assistant is to kind of get that personal relationship with them. Because, it's like you're trying to communicate with somebody across the world and you're not sitting at the desk with them.
You're not getting to know them. You're not getting to know their family or anything like that. I think that's important too that for us as employers that we get to know our virtual assistant as best as we can.
And, share those personal experiences like what you're saying so that we can better understand their situation. Better understand them to where they actually have that personal connection with us.


Francis
---
I agree. I'll put it as a possible discussion on the list but I'm to be honest a little bit more careful with getting too personal with my assistants too soon.
Continue reading part 12
– 
How do you fire assistant who is unfit for the job?