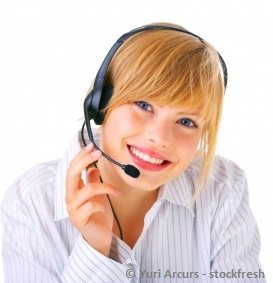 My virtual assistant summarized the top 7 lessons on how to become a virtual assistant in a great post.
From my real life experiences working together with virtual assistants, we (the employer and the VA) will teach you honestly and without holding back the best ways and attitudes to have, if you want to become a successful virtual assistant.
Which Level of Skill do you currently have?
Did you just start out informing yourself about becoming a freelancer?
         Or
Are you considering working online and want to become a virtual assistant?
Then you are at the right place.
As an employer I think that you have a real chance for being successful as a virtual assistant, especially if you follow our tips. Since I have made excellent experiences with some great personal assistants, I think more great employees need to have the opportunity to find great employers.
It goes both ways.
You need to do your best to do your most effective freelance work online.
An employer needs to do his best to hire the right person and cooperating with him in an ethical and right way.
Top 2 advices:
If you can follow these two advices from my point of view as an employer, everything else will fall into place.
Here they are:
Master the English language.
Be eager to learn as much as possible, as fast as possible.
And one extra tip:
Do that and you'll become a virtual assistant that your employer will be happy and proud to pay well.
Time for you to be taking notes…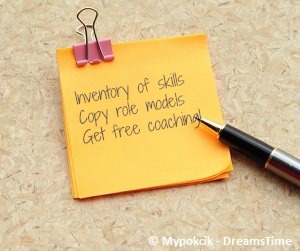 Let me be more specific with those tips. Whatever your skills may be, knowing about SEO, knowing about article writing, knowing how to work online doing data entry…
All these skills are secondary in my honest opinion.
About the knowledge of the English language:
If you understand English well, I as an employer can teach you anything. If you are smart and are able to voice your own opinions, you can please your employer and impress him when you give him your constructive ideas.
That's what I mean by going the extra mile.
Not only is it best if you do your work in the most excellent way possible, but you also open yourself to new opportunities.
If you give your own opinion now and then to your employer, a good employer will be able to respect and appreciate your point of view. Especially if it brings him closer to the solution for his problem!
An example of being proactive …
If you are a data entry specialist, for example, you know the INs and OUTs of Microsoft Word, Excel, PowerPoint and all other office tools. Say your employer asks you to do some tedious task using Excel.
Now it's time to shine and show off your skills!
Do the work exactly as he tells you to. If you think that you have a much more efficient way to solve the problem, additionally make your own suggestion and write your employer a separate email!
Tell him that you could optimize his process and make it much faster to solve – if he wants to adopt your practice.
Then it's up to the employer. Such an email is hard to reject, believe me.
If the employer wants his work done his way, you have done it already. You have completed your objective. There is no need to be angry with you whatsoever.
But if for some reason you have accelerated his work and his future work, your employer – I guarantee you – will be greatly pleased.
He will see that you are proactive and intelligent and that you can be trusted with more responsible work. This ultimately will bring you closer to a position where you become a virtual assistant with a permanent position. You'll be able to do better work for a better pay.
The least you can expect is excellent feedback for your work. This will open even more doors and opportunities.
Take home lesson:
It's very much possible for you to become a virtual assistant. Let us say you don't have a high level of academic education; there is still a lots of college degree experience online work out there.
Be efficient and focus when you work. When you use outsourcing platforms like oDesk , it is of crucial importance to know how to work online effectively, without interruptions and in a focused way.
Why?
oDesk takes screenshots from your desktop at random intervals. If your employer sees you more than once surfing Facebook instead of working, this will leave a very bad impression. Avoid this at all costs.
If needed, use productivity software to keep you on track.
Consider using software that blocks distractions in order to work more efficiently.
There is not much that pleases an employer more than a personal assistant that is never distracted and always focuses on his work.
For me personally, as an employer, it is one of the primary reasons to keep someone on my payroll for long. Prove that you can work in a focused way consistently and this will be the best virtual assistance certification that you could ever hope for.
Are you looking for more lessons on how to become a virtual assistant?
We have an virtual assistant training program that you can get email!
[contentblock id=4]
You'll get useful insights, lessons and advice on how to jump start your success as a freelancer – right from our experience.
In addition, I recommend you follow our posts – they will teach you a lot about how smoothly an ideal assistant-employer relationship should be working. We don't hold anything back!
It's like watching over our shoulders.