If you are serious with outsourcing your work to virtual assistants, you will need three things
1. Real-time synchronization of your files with all your team members
When you cooperate online, you need a reliable system that synchronizes your files with everyone involved and who is working on the same files.
I have found it very useful to create one Dropbox folder with each team member I was working with. Then, I just dropped in the files they needed and they dropped in the results they worked on in the respective folders.
Because this approach is similar to working on your computer and your own folders, it is very intuitive. Because it's intuitive, you don't need to explain much to your virtual assistants and they can just continue working as usual.
2. Its easy to expand your storage size
Your free account comes with 2 gigabytes of free online storage space. For most private persons this is largely enough. But even if you need bigger storage space it is easy to expand it.
A nice side effect if you work with virtual assistants is that when you explain to them that you will share your files via Dropbox, you can simply send them your referral link.
Every co-worker that will sign up and install their online storage will give you free additional storage space.
Way to profit twice from the same service!
3. It is the most popular online storage service for a reason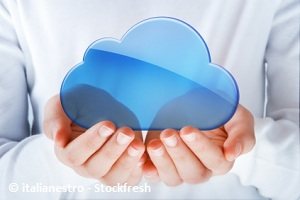 Because this service is so simple, intuitive and easy, many people are already using it. So if you ask your virtual assistant to join your shared folders they won't need many instructions to start working together with you right away.
You can even use it to share files with your friends and family. The Dropbox service is not limited to use for work. You can use it for everything. Even if you find someone who hasn't heard about this service yet, share it with him and grow your free space at the same time.
4. Excellent backup to secure your files and your outsourcing results
There is nothing more horrible than a computer crash where you lose all your files. Especially if your team of outsourcing assistants has worked day and night to create this data. Even if they have some copies left, putting them together via email, sending them forth and back will be nerve wrecking.
Luckily, putting files into the Dropbox is also an excellent way for save them for backup and against crashes. Since they are shared online in a cloud, they will always be a backup copy available for you.
5. Oh no! I need an old version of my file!
No problem!
A genius feature which comes with this service is that all files are saved redundantly. Each save and over-write of the same file is shared separately. You can use it as a "time machine" to protect any old version of the same document you might have made in the recent past.

Anyone who has ever worked on a big report, especially with several people working on it, knows how crucial it is to be able to look into older versions of the same document!
6. Easy sharing and organizing of all files in one simple system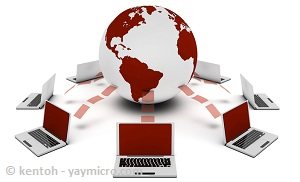 You could of course use different approaches to share your files with your different providers. Some of would use Google docs, while others share them via private email with you. A third part of your work force might send their results through an attachment to you within, for example, the oDesk message system.
Why make your life complicated by trying to follow three services at once? You can simply use one service to put all files into and have everything ordered right at a glance.
Also, it's great that you can see changes in real time with little pop-up notices that appear on your desktop when others are working on shared folders. This way you have the progress of your outsourcing projects and the work of everyone right at your fingertips on your desktop.
7. Mobile access to your files and to those of your co-workers
One last advantage of using the Dropbox for working together with your virtual assistants might be the most important one. If you are travelling and do not have access to your personal computer, how can you go into your files and send your virtual assistant this one crucial file that he needs to continue working?
If you have put it into your Dropbox beforehand, you can access it via their website anytime you want. You can get the files of all your co-workers too, if they are in the shared folders.
If you want to live a lifestyle like it is described in the "Four Hour Work Week" and want to monitor the progress of your outsourced work while sitting at a beach and browsing with your laptop or your mobile phone, then using this service is the way to go.
Comments
comments