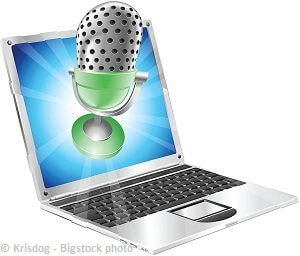 If you want to have maximum efficiency when working with your virtual assistant, three tools are absolutely essential for your success.
A headset
Screen recording software with voice recording
And a shared Dropbox folder with your assistant
You know the saying: "An image says more than a thousand words"?
Well, a video recorded with a screen recording software and voice instructions says more than a million pictures.
Save time and record your instructions via video
Instead of losing time and thinking long and hard about writing and formulating instructions via email, why don't you just show your virtual assistant what you want from him?
It is much easier and much faster! Here's how:
Open your computer
Go to the issue you want to show your virtual assistant. It can be a mistake in a file, a miscalculated field in an Excel-sheet or anything else where a virtual assistant might need additional instructions.
And then record your screen and make video instructions on the fly.
Imagine your virtual assistant would not be sitting on the other end of the globe but right beside you looking over your shoulder, as you point, click and show exactly what you want.
That's how you should talk when you record your video message.
It is most efficient to show your assistant if he has made a mistake. Point out exactly how you would like the solution to look like. This way he can efficiently work on doing things better.
Over time, your VA will anticipate your wishes more and more.
Video instructions communicate your emotions
Recording a screen video profits from many aspects of communication which are more effective than email instructions.
The tone of your voice lets your assistant know if a task is very urgent or not
Your VA will know if he has made a mistake and if it really makes you angry or is not such a big deal
For many freelancers working for you it is very important that they feel they haven't upset you.
Note from Francis' outsourcing experience
have had a provider from the Philippines stop working with me because she felt scared that I might be angry with her.
It is that extreme.
It's that much more important to communicate right.
Example: Instruct your virtual assistant to illustrate your web pages
If you use a computer screen recording you can simply click and point on a page and explain where you want your virtual assistant to place a picture and what you want the picture to show.
You can go through the work diary together with your assistant, if you have hired him on oDesk, and discuss different screenshots of his work directly together with him.
Learn skills from video instructions made by your VA's
A neat side effect is that you are easily able to explain technicalities to your virtual assistants. In my experience, many data entry specialists are wizards when it comes to Excel-sheets and Microsoft Office.
If you are interested in these skills, you can simply ask your virtual assistant to use the same screen recording software to teach you there skills.
Leave your virtual assistant no doubt
Do you want to make a 100% sure that your virtual assistant understands the instructions?
The bad way is to write him an email with the instructions and ask him if he has understood everything…
He will always answer "YES!"
Here is a more effective way:
Start computer screen recording your instructions, pointing, clicking and explaining as you go.
Then sent the video to your assistant and ask him the following:
"Do you have understood everything well?
Please make a document with instructions how you have understood it.
You can use screenshots from my video to illustrate what you have understood."
There are several advantages of teaching your assistant instructions and skills this way:
You are making sure your VA understands everything well.
You now have a well formatted set of reusable instructions at your disposal that you can send others.
Indirectly get important feedback about your leader skills. If your instructions are very poor, you will often get the feedback from your virtual assistant that he hasn't understood everything completely.
Passively, you will adapt your explanations to your VA.
Everyone wins:
You are a more efficient employer and your assistant is more efficient worker for you.
Your instructions can be valuable for others
Sometimes, your instructions can be of further use to you. If you can re-use them more than once, convert your computer screen recording to a YouTube video – or outsource this task to your personal assistant, too!
Recording a screen video is probably the fastest way to create online videos possible, especially if you do not want to show your face to the internet.
How I give video instructions to my VA on a routine day…
How does my use of a free screen recording software look in my day to day work with your virtual assistant?
I use it, record videos, share them via Dropbox with my virtual assistant and "forget" about them.
I know that my VA will take the time to go through each and every one of them, writing me feedback emails as he does.
I use my recorded notes to
share and discuss ideas for new concepts and new projects,
ask and give feedback and instructions
and to show specifically what I need.
In fact, my VA has to deal with a lot of those recordings. 🙂
I would never be able to write as many detailed emails as I am doing instructions via recordings.
What my VA thinks about watching screen recorded instructions
I asked my VA what he has to say about me using video instructions and voicemails, sharing everything via Dropbox and let him go through the mess.
Here is what he has to say:
Working with screen recorded video instructions as a virtual assistant.
Comments
comments