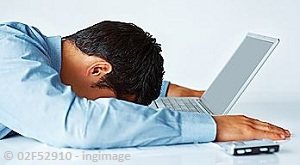 Do you use the web a lot? Then you'll profit greatly from our online Life Hacks!
By working together with a virtual assistant on a web business, we found that there are tools and techniques that you should not miss out on.
To be successful with an online business, your success tool number one is your ability to create written content – unless you are a professional YouTube Video producer.
The first life hack you have to know about is:
How to defeat writer's block
Writer's block is the dreadful enemy of online content creators, book authors and bloggers all around the world.
There are two simple ways to defeat writer's block:
Get a huge kick in the arse with the online tool "Write or Die"
Don't write. Just talk: combine the power of a voice recording with the help of an online transcription assistant.
Staying productive on the internet
I define productivity online with: not being distracted by being online (dancing cat movies, Facebook time wasters etc.)
Do you know if you are productive when working on your PC?
Stop guessing and start measuring your efficiency with a free productivity tracking software.
There just cannot be enough tips about how to work online effectively. That's just how many distractions are waiting for you when you are going online.
The easiest "offline" life hack for staying productive with the internet around is to…
Force yourself to go offline!
There is a great tool that I like to use for that, which is called "Freedom". You'd be surprised how literal the feeling of freedom becomes when you force yourself off the internet to get some work done.
Tools are only half of the trade – It's all about attitude
Being productive starts in the head. The next life-hacks involve a series of techniques for productive thinking.
If you use
Online planning tools
Mind mapping tools
Time monitoring tools
Goal setting strategies
You'll be prepared to blast through the day by staying productive and focused.
We share only what has proved to work for us
As a part of getting the best online tips and hacks accross to you, we'll share with you only the best productive resources that we personally are using ourselves. If you know great books, websites, tools to add, feel free to join into the discussion any time.
Did we miss something?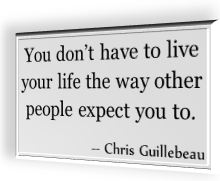 Are you still not focussed and need help?
Ask a virtual assistant for help.
He'll know you well enough to help you clean up the mess in your mind and on your virtual desk.
We'll welcome any questions sent to us via out contact us form. Either we'll answer you directly, or we'll create a page with the solution to your problems containing the life hacks you personally need most.
---
More Related Productivity Articles
Personal Productivity Tips By Tim Ferriss
The biggest mentor of modern personal outsourcing shares some great personal productivity tips.
Read the whole article and be sure to watch his five minutes presentation on video to learn how less can actually be more when it comes to information.
---
Comments
comments