Hire A Virtual Assistant And Have A Good Conscience About It
Understand the notion of ethics in business when you do learn how to outsource your work to freelancers all over the world. If you understand how to treat your VA the right way, you'll have lots of success.
Whoever you are working with, wherever that person may live, treat them right
What is common sense for me, personally, sometimes gets ignored by others who are hiring virtual assistants, looking only for cheap work at possibly inhumane conditions.
I am not an encyclopaedia. But I have made real-life experiences with freelance workers from all around the world for many years now.
Outsourcing as a private person or a mini-business is way different than offshoring from a big enterprise. Still, the question: "what is business ethics in outsourcing all about?" is not only a duty towards your virtual co-worker, but also to your conscience.
The definition for business ethics when outsourcing can be boiled down to "treat others as you want yourself to be treated".
Knowing the basics of Christian ethics in business is especially useful if you work together with virtual assistants from the Philippines. Even without discussing questions of faith here – there are many advantages for your business if you treat your online workers the right way.
Nothing beats the passion and effectiveness of a virtual helper who loves doing what he does for you. True loyalty cannot be bought.
I had the chance of meeting my full-time Virtual Assistant Jomvie in person in the Philippines. With him and other Filipinos, I made a first-hand impression of their manner to do business. If you really want to succeed in hiring Filipinos, you need to understand them well.
This is why I think the the combined view of my VA, Jomvie, and I will be helpful for you to understand Filipino business ethics.
Thinking Globally – Do your best to make outsourcing a win-win to both sides of the globe
The world is becoming more and more global. You can live in the US and hire someone from the Philippines, for example. But there are differences which you need to keep in mind.
Knowing about ethics in international business as an employer or a freelancer is a prerequisite to survive in this global world we now live in.
Attitude as an employer to your assistant
Think of global business ethics, which means that you need to be aware that your business partner lives in a country which is very different from yours. When you have a virtual assistant working for you, you need to know that they have a different…
culture
time zone
attitude towards work and life
Attitude as freelancer to your boss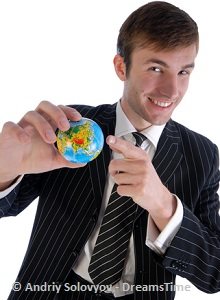 If you work for someone else, you are not only in it for the money. Always think about your business ethics and social responsibility that comes from
the quality of your work
and your work attitude.
If you only work for the quick money and instant gratification, you will fail in the long run. Learn how to do things well in order to live with satisfaction and success far in the future.
Bad business attitudes and lack of respect will hurt your success
Of course, there are many people who treat freelancers badly. Just because they live in a different, often poorer country than the employer does not mean that it's OK to disrespect a virtual assistant. There are many cases of bad business ethics which can show you what not to do.
The top 3 mistakes for your outsourcing ethics in business you can make are:
Lack of communication before, during and at the end of your cooperation. Worst case scenario: an employer firing his assistant without any further notice. Or a freelancer quitting the job without saying a word.
Miss commitment- over committing but not delivering at all. This also goes both ways.
Disrespect. Treating your employer (or assistant) as if he is stupid will come and bite you in the long run.
Of course, virtual assistants can also sometimes be at fault.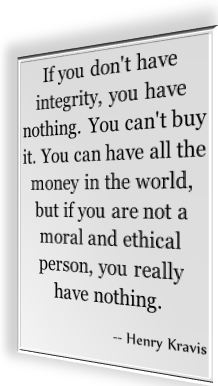 My personal take on outsourcing ethically
I started out as a private person trying out outsourcing for private projects only. I only recently started to think of me as a one-person enterprise.
That was also when I had to evaluate if my methods working with virtual assistants stood up to acceptable levels of ethics in business – which I am glad they did.
Honestly, if you spot any ethical issues on this whole website that looks cheesy, fake or slave-labor-ish, rush over and let me know!
Being an employer in Germany, the morals behind all my outsourcing activities were done with German business ethics in mind. There are also bad German working ethics which you should know about.
My code of honor:
There is a strict set of rules I have set firmly into my mind of how I will treat my virtual assistants. I summarize it as my personal business ethics policy and try to live by it.
My virtual assistant from Pakistan as a case study in moral outsourcing
I have worked together with my virtual assistant for more than one year now. He does great work and is very affordable. The importance of ethics in business was clearer than ever to me when I started discussing having a virtual assistant working for me with my friends and met some difficult questions.
Since we share a high level of trust with each other, I profited from his experiences as a freelancer to ask some personal questions. This interview resulted in a thorough business ethics case study, all from the point of view of a virtual assistant from Pakistan.
Stay Tuned about global ethics in business for maximum success for your outsourcing business
I care about my virtual assistants being treated right. Still, it's important to know what happens to ethics in business around us, especially in such a global world we are living in.
To stay tuned in, we'll set up a business ethics news section. Head there to read about the newest pieces of information about ethical outsourcing from all around the world.
Timeless, must-read business ethics articles for any outsourcing business and cooperation will stay up as their own discussion pages. I'd love to see an honest, no-holding-back-discussion about the pros and cons of outsourcing going.
Comments
comments