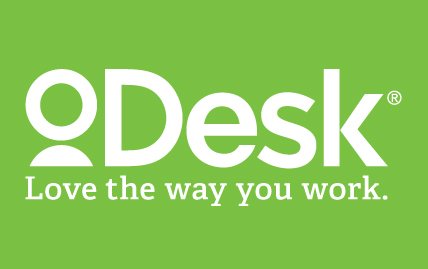 Why do I use and why I am sticking with Odesk?
I originally found this site by researching different outsourcing services. Although there are many similar services, in my opinion and 3 year long personal experience, Odesk is the best and biggest. Therefore you'll find many people to work with there for hire.
There is an advantage and disadvantage of using this service:
The good thing is that you can chose very different people and you have chances to meet new and possibly very productive partners.
The bad side is there are many newbies and you have to get some experience under your belt in using Odesk in order to use it effectively.
But I can teach you to use this service effectively to get only the advantages while not being held back by the disadvantages for employers.
Another great reason for using Odesk in comparison to other outsourcing services.
is its effective payment method. Other services often ask for an upfront payment which obviously protects the providers from some spam employers who just signed up, get their work done and then simply disappear without paying a single penny
Free Signup and Effective and Secure Payment Systems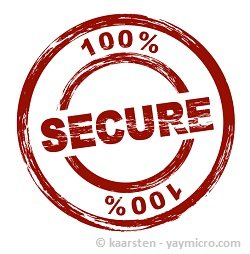 My reason number one to be interested in this particual outsourcing service:
Odesk is free to sign up.
Of course, you are going to pay something, but it'll only be for the work you'll have gotten done by others.
What you'll have to do before hiring new people is to verify your credit card.
You can also setup a backup payment method with another credit card which ensures that if something goes wrong with one bank, your provider can still be paid for his work by the other source, protecting your reputation as an employer.
Or you can simply pay via Paypal!
These security mechanisms are always for the advantage of everyone, employer and provider.
The providers want employers to pay them on time. Actually, if your payment system does run out of credits, all your contracts are suspended temporarily and your providers cannot logged into hours for you.
Imagine how low the work morals would be if the virtual assistants wouldn't know for sure if they would ever get paid!
Secure payments establish a deep level of trust which is important if you want to hire good people. If you go to a service which does not provide any assurance chances are high that you will get someone desperate who will not deliver quality work!
Guaranteed work for your money
As an employer you ONLY PAY very specifically for good work being done.
Good work means that if a person works on your subject or on your project, he is entitled to earn the money. Your responsibilities as an employer are
to look after the work of your providers
and to give him pointers on how to continue to work in regular intervals
or to stop him if he does not do good work.
You cannot protest against Odesk if you hire someone, he works for you and then end result is unsatisfactory.
You always have had a chance to look at his work diary and screenshots while he was working!
It is one of their prime features that they track the worked time using a time tracking software, which is part of the comprehensive Odesk team application.
It not only records the activity of your provider with random screenshots of his work…
It also reports the keyboard and mouse activity of your provider.
And if your provider has a webcam then it also captures live photos of your provider while he is working!
It is quite funny if you see three screenshots of your provider working on his computer and in the forth snapshot you see an empty chair…!
From my personal experience, very rarely providers had their personal webcam up and running while they were working. And even if they have webcam screenshots, it was not really very interesting to look at them: I mean, you see their faces – which is nice and nothing too personal to look at – but the face of someone sitting on the computer and working hard is not especially interactive.
The Team Room is Essential
The time tracked screenshots from your providers are essential!
I made it a habit to regularly look at their work diaries.
Seriously, review the work they are doing.
If you see if they are idling their login time or chatting on Facebook, you can protest against this part of their work diary (1 screenshot reflects the activity for 10 minutes) and you can ask them to delete such tracking time from their work diaries.
If they refused to do so you can also file a dispute to the Odesk office team. Since you have screenshot proofs that they are not working in the disputed hours, chances are high that you will win that dispute.
Personally, I never had to file a dispute in over 3 years. Most virtual assistants are very eager to not upset their employer – you.
So this is the guarantee that is made to both sides: If the provider does work related to the project, he is guaranteed to be paid.
Odesk will ensure to automatically deduct the money from employer's credit card and pay to the provider. But if the provider does bad work or a completely irrelevant task, this of course is not acceptable. Here you have enough time to review his work diary before he gets paid and here you as an employer are protected.

I think this type of guarantee that made me trust in Odesk in the first place. The most important reason I stayed with it was just that I have found what I wanted.
I found a good platform for providers and employers
and I found very different talent for providers and personal assistants to work for me
and I am happy with the payment system.
So where is the catch?
This service of course is not absolutely free.
It charges 10% of the whole payment which you pay to your providers.
If you pay somebody $2 per hour you are actually charged with $2.22 per hour – including a $0.22 fee. This can sum up to some quite amount of money.
However, if another service has a $50 cost for getting started, in comparison you only would have that sort of costs if you had invested 500$ into Odesk. That's why I started with this service and have not looked back ever since.
Fixed vs Hourly Contracts?
At Odesk.com there are two kinds of contracts.
Fixed price contracts
Hourly contracts
Both have advantages and disadvantages, but in most cases you should choose hourly jobs on Odesk.
An important advantage of hiring few people long term at an hourly rate it that time spent for virtual assistant training is less than for multiple short term employees.
Hiring Virtual Assistans Like a Pro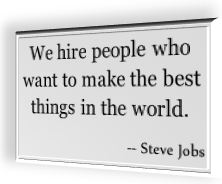 Some providers just send recycled, copy pasted, standard applications to hundreds of employers. Of course they should not do that.
We'll show you the best procedure of hiring a virtual assistant.
As an employer you should always look out for unique and interesting applications where you can see that they actually read the job description thoroughly.
The key lies in effectively writing a job description that saves you time and gets your work done.
This will attract lots of potential workers (providers). How do you choose the best one?
Make sure to have a good look at their feedback score!

In the beginning it is really nice setting up the interviews if you have all the information at one place at Odesk. Later on, when you actually start working, I prefer to use my personal email account to write back and forth, using chats and voicemails.
I found that using voicemails in particular are the most effective way to manage my virtual assistant's jobs.
This always has proved much more effective than logging into Odesk for messaging every time. Still, you also get notified by email if you get any new messages.
Bottom Line?
All in all, Odesk provides you
all sorts of analytics, e.g. how much time was spent on which tasks,
security of payment and work
and you have virtual work place.
There, you can see your entire team, if you don't hire only one person but different providers for different tasks. You can see them working in real time together and you have a messaging system where you can message everyone back and forth.
Click here to sign up and use this service.
Comments
comments