by Francis
(Oct 09, 2014)
Two Heads are Better Than One
As you know, I have 2 permanent VAs on my team. One is my main VA working for me about 30 hours a week; the other is a full-time VA working full-time. The full-time VA is less tech-savvy than the first one. Still, he is eager to learn and shows much potential.
The most time efficient way for me to transfer the skills and knowledge from one VA to another is to have both of them sit together and talk things out.
Paying Twice For Training One Virtual Assistant?
Obviously, this training time is paid time for both VAs. The learning VA Jomvie, can ask questions back and forth. And my main VA is in direct touch with me coordinating which skills he's transferring to Jomvie.
Of course, it's an investment mostly of money, but it is a hands-free activity. It doesn't involve my time at all. Since my time is precious (and yours is too), I prefer this method.
It's less costly overall. My thought is to have one assistant continue about his work and then train your other assistant instead of yourself doing it.
If you plan on really scaling up to a whole group of virtual assistants and want them to do the same tasks, then it really make sense to record your instructions and recycle them per virtual assistant.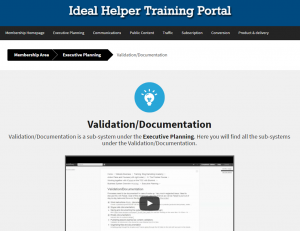 I already, sometimes, distribute audio or video instructions to both of my virtual assistants. It's then up to them to divide the tasks between them according to their skills and work as a team to achieve the result wanted.
Never Stop Expanding the Skills of Your Virtual Assistants
With each skill your VA gains, the possibilities you have of tasks that you can outsource to him grow. If your virtual assistant can only write well then you have a good writer. But if he also knows how to copywrite or, how to edit, or how to format the content, or how to implement it into a CMS, then your possibilities really have grown, haven't they?
Virtual Assistants Understand Each Other
Obviously as an employer, you can train and instruct your virtual assistants in whichever style suits all of you best. I have found that letting my VAs figure things out between them is helpful. It shows the less experienced VA how the more experienced VA is thinking. And it gives the more experienced VA the possibility to answer in real time, for example via Skype chat to all concerns from the less experienced.
In other words, there's really nothing such as a stupid question. A question that might seem so simple to the learning VA that he might be too shy to ask his employer suddenly becomes much more doable.
A concern that the more experienced VA would be overlooking and much more, the employer then comes up before more time is lost.
All in all, this strategy is very time efficient to quickly expand the skill level of an additional team member of your virtual assistants.
I hope this insight was useful to you, especially if you already work with one VA and really works out fine. And especially if you think about, "I'd like to expand, but will I ever find a VA that's as cool as my first VA?"
If you find yourself in this position, or not, I appreciate you jumping in and leaving your opinion down in the comments.
Comments for Duplicate Your Virtual Assistants: Have One VA Train Another
Nov 03, 2014
Nurturing individual's potential
by: JomvieThis has been my first "virtual assistant" job as a regular online worker for the past 12 months and that I can really say "I am truly a virtual assistant."Why? It's because I have been trained on what are the priorities and responsibilities of an online provider.Things that I never knew existed before are just right in front of me. I think most Filipino online providers did not undergo any proper training not even short courses in rendering services.As long as you are interested in making a living online and you are confident in speaking in English—well, you just got yourself a job.This job has widened my range of skills and knowledge in working online and I am truly grateful that I have been given this opportunity and to the team's patience in pushing me to my limits to nurture my potential skills that I didn't know existed until I was given this job.
Feb 20, 2015
Congratulation Jomvie
by: Francis
It's great that you have achieved this step of becoming a virtual assistant. There are probably many who really and honestly try very hard and then they give up because the challenges are too much to overcome. There are also many who try to make a quick buck trying to trick their employer for their money. Granted that there are also a black sheep among the employers who try to trick virtual assistant but it's probably not the topic of the discussion.For me, it has made a big difference to have a second experienced assistant on my team to train the less experienced one. I was able to train that first assistant to that level of high experience because I had much more time in the past. If you, as a potential employer, are thinking about hiring a virtual assistant full time, really think hard about the time you need to train that person especially if you need to train a fresh virtual assistant from scratch.Working with a project based virtual assistant is much easier for the beginning. But then you are missing out the potential of a full time virtual assistant who really gives his all for your business.It's a tough choice to make. But there is definitively a solution for every type of employer. Encouraging the knowledge transfer of several virtual assistants, if you already have a team of VAs, is definitively of advantage.