by Jomvie
(Philippines)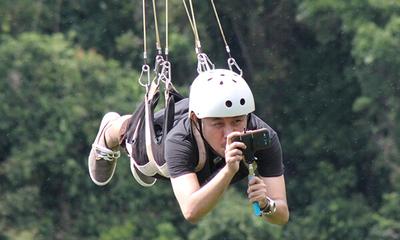 Jomvie – Full-time Virtual Assistant from the Philippines
The true definition of a virtual assistant
When I first started working online, I never thought I would be working as a virtual assistant. For me, in my own perception, "virtual assistant" is a job I will never take because:
I'm a guy (I'm not being sexist)
You have to be a fast learner
These are just a few of the reasons why I am not confident in taking this job. But, hey, look where I am right now—I'm a virtual assistant.
But, what is the true definition of a virtual assistant?
A virtual assistant is a person who provides assistance or personal services to a particular person across the globe. It is like a secretary, only virtually.
You don't have to be a girl to fit into this job description. You are only required for your:
Easily adaptable nature for the job, and
Being a service provider requires and demands you to give time to this job since you are rendering your services and you have to be equal to the person hiring you, because you'll undergo a series of training and familiarizing your daily routine.
And that is why you have to be a fast learner, competitive and with a strong personality, because you are dealing with a personality that is different from yourself—yes, you have to be flexible and ready to adapt to the nature of the job.
If you will not dedicate yourself to the nature of the job, and you'll just do things according to your will and not according to the will of the person who hired you, it's just as good as useless.
Now that I've finally realized that being a service provider does not require being of a specific gender, I would really like to share this experience to those who are looking for an opportunity as an online worker.
Like me, if you want to take your first step in the online world, you should try to be a virtual assistant and you'll never regret the experience it offers.