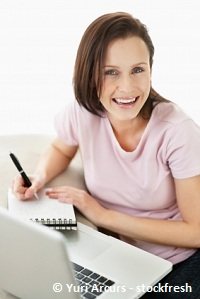 Getting extremely cheap articles written for you is possible, if you just post article writing jobs to Mechanical Turk.
As you know from my case studies I have gotten articles and personal stories written by many workers on Mechanical Turk. I could ask for very cheap prices, for example 80 to 50 cents for 300 words of content.
That's not much money in the field of article writing.
But it worked!
Why did it work?
Post article writing jobs about topics people can freely write to
Each worker can write from the top of his head about stuff he is doing every day. That's where strengths of Mechanical Turk article writing lies.
If you ask them about everyday stories that most of the workers could answer, then you can get articles out of Mechanical Turk that are
very cheap,
very passionate
and very useful.
Of course, you always need to check for copyright.
Don't ask them to write about topics they couldn't know about – or you WILL get bad quality results
However, if you try to hire people to write a 400 word essay about, for example, "solar panels" or "solar energy" because you run a commercial website about this topic, then the results will be – and I am trying to be as diplomatic as I can – pretty crappy.
You will get results. But you won't be happy with them!
Workers on Mechanical Turk will do almost anything to get the job done.
They will paraphrase content from internet.
Or they will simply try copy pasting content from elsewhere and hope you will not notice. This happens pretty often.
They will tell you any story necessary to complete their HIT.
Why?
It might be easy money.
And since the work force is so big, there is probably always a worker willing to do your HIT.
But will you be able to use the results? I doubt so!
Take home message: It works, but only for some topics
If you want to outsource article writing cheaply on Mechanical Turk, limit yourself to topics that your everyday person could answer without looking anything up.
Do you want some ideas of topics you could get tons of articles written about?
Ask them to tell you
stories about their favorite car
stories about their childhood
descriptions of the bad pranks they ever have been victim of
ideas and stories about parties
their worst hung-over experience
about their favorite pass-time and so on.
Believe me, I have asked for these HITs just for out of pure curiosity and I got some interesting stories.
If you limit your questions to simple topics like those from the list above, I am pretty certain that nothing beats publishing article writing jobs to Mechanical Turk when it comes to getting high amounts of original articles for a very affordable price.
Comments
comments