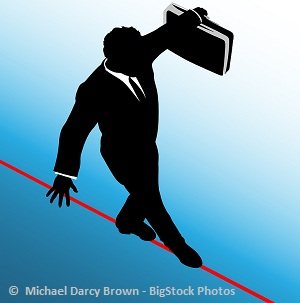 My virtual assistant and I had a big discussion about the morality of outsourcing. The biggest part of the discussion is presented in this business ethics case study. Since we have worked together for years, I trust his honest judgement.
The main reason for a critical business ethics case study was the underlying question:
"Is outsourcing to India and Pakistan dangerous and/or immoral?"
The questions are theoretical, and the answers are from my VA from Pakistan and are marked like this.
Part 1: Is it immoral to do outsourcing to poorer countries?
Is it moral to pay low hourly wages? Let's say: 1$/hour
I think most of the freelancers are either part timers or are students.
For a student who is earning $5 per day is a huge amount. If I think of my school days, it is equal to my monthly pocket money.
But I am too old to discuss my school days 🙂 and things have been changed so much and prices have been increased so far. Still, I can say that for a student it's good pocket money for one week.
So he is earning an amount which is equivalent to his full weeks pocket money by working for just 5 hours, I think it is GREAT.
For Part Timers, it is also a good amount because if they are already earning on other jobs where they are paid fixed salary per month.
Why not work 10-20 hours as a freelancer and earn some extra amount?
Bottom line:
Obviously, if someone is working at this rate, he or she is doing this on their own will. You are not forcing them to work at this low wage. And if it is so low that they can't meet their personal requirements, they will rather leave this job and search for a better one.
In our business ethics case study, we also discussed theoretical dangers for the sake of completeness. Please don't be overly worried when doing outsourcing.
Poverty breeds criminality. How do I know that the money I pay someone isn't going to e.g. some drug dealers?
Well, it is quite possible that your money directly or indirectly goes into these types of activities. For example, someone can snatch your money or your mobile phone and buy some drugs for himself. But you can't make sure it doesn't happen to you, even if you are residing in the USA.
But the real question is regarding the morality of this kind of act.
An example:
Suppose you are running an office (a normal physical office, not a virtual one) and you pay Mr. XYZ a fixed or hourly salary. For example $100 per week.
You know he is a party type of person and he will spend a large amount of this money on drinking alcohol and cigarettes. Although drinking alcohol or smoking cigarettes is not a crime, it still can cause death.
Theoretically speaking, for out business ethics case study:
Have you ever thought that you should fire him?
Or that it's not good to pay him money because he will spend it on alcohol or cigarettes?
Even if he is an efficient worker?
I don't think so.
Let's look at the worst-case situation:
Mr. XYZ works for you and you pay him $50 as his weekly salary. The next day, he doesn't come to the office. When you call him at home you learn that he committed suicide last night by drinking a bottle of poison.
Now think about it.
Are you really morally guilty that he bought that poison from the money with which you paid him?
The Police will investigate where he bought that poison.
Have you ever heard the Police investigate where he got the money to buy this bottle of poison?
Our business ethics case study also discussed possible dangers of outsourcing – or if these worries were warranted…
Business ethics case study, Part 2: Is there a personal danger to outsource to countries like Pakistan?
How can I make sure that a person who claims to work for me doesn't pay half of the money he gets to some sort of mafia organization?
OK, now to the million dollar question. Let me answer it in detail.
Although you have not mentioned the word "terrorists", I am sure that your discussion partner would have used this word for sure.
I think the people who work for the mafia are usually high paid with minimum efforts 😉
If that answer is not sufficient, let me explain it a bit further.
I don't think that a person, who is working hard, around 120-150 hours per month, earning $120-130 at the end of the month, would pay half of that amount to the mafia.
BOTTOM LINE
Don't just take the cheap labor for granted: Think through different scenarios and make sure you know what you are doing. Double check everything. Then, simply move on and get started with your outsourcing efforts!
Why would he?
Or why is he working so hard to earn only $60 dollars per month?
Is $60 is a big amount for any mafia?
Certainly not.
I think mafia and terrorist organizations use "other methods" for their fund raising and are not dependent on such a low amount.
Obviously it's your ethical right to make sure that you do not support any of these organizations in any way.
Well, with Odesk , you are already making sure that you aren't.
Mafia and terrorist organizations never transfer their funds to their bank accounts. They prefer to transfer funds in an illegal process where no evidence is available in the future.
But with Odesk, a provider is provided with withdrawals with a 100% legal process.
How does Odesk protect the payments?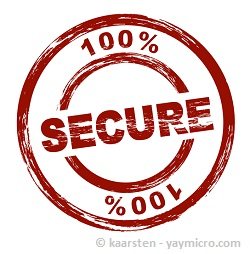 First of all, Odesk verifies our bank accounts.

Banks are also selective. You can't transfer amount to any bank, you can only transfer your funds to specific banks.

Providers can't transfer their funds to someone else's account. The account title must be yours exactly and would be already verified by Odesk

Funds are being transferred with a legal process of Wire Transfer or Swift Transfer.

Since funds are converted through Inter-bank rates, the provider's bank already deducts government taxes.

Other methods for transfer of funds also implement the same procedure. In fact, some of them even have stricter policies. For example, SKrill (Moneybookers) physically verifies your bank account and residential address by mailing a confirmation letter.

Apart from that, if all of sudden a very large amount is credited to your account, your bank and investigation agencies investigate about this money to comply with international money laundering laws.
Pirates in Somalia for example have a huge mafia network. Their prime resource of money is to kidnap people and hijack ships.
Do some internet research and you will learn that in Somalia people select this as a full time career.
Sounds strange? Go for it and research.
But these pirates never asked a victim to transfer the ransom money to any bank account. They have alternate sources to get the money.
Why I am talking about this?
In a country like Somalia, law and order is not at its best. There is a lot of hunger and poverty.
There is no hold of the government in many areas and some people of Somalia think that it's ethically correct to get into this kidnapping business and select it as a full time career.
But still they couldn't transfer this amount into any bank account.
Hope that helps?
How can I know you tell the truth? There might just be a guy with a pistol forcing you to reply this way…!
Well, I was more laughing rather than shaking my head.
I don't know how to answer this one.
I do know that in some countries law and order situation is bad.
But I don't think a person who is working on a computer is running this kind of risk. Normally, freelancers of these countries are not natively English speaking and they have to take a reasonable amount of education to learn, read and write English.
If I took it personally, although I know that you don't mean it personal to me :), I would think like this: "Why would someone do this to me? What are his interests?"
He would be pointing a gun to my head and ask me to reply an email by writing
"Hi Francis, Here is the update for today's work…"
This does not make any sense!
Concluding the business ethics case study: Don't ignore nor exaggerate the worst case scenario
What measures should you take before hiring a virtual assistant, to stay on the safe side?
Obviously, you should take the best available security measures before hiring a virtual assistant.
You can ask him about…
his family background.

his educational certificates.

his personal references.
You can also ask the hiring service (oDesk, for example) how do they make this cooperation secured.
Additional security tips:
You can also do a video call to double check if you are talking to the same person and ask him critical questions live. This also makes sure you are not employing a minor by accident, for example.
Comments
comments