From The Point Of View Of My Virtual Assistant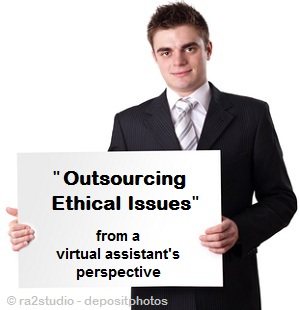 As a virtual assistant, I never thought about ethical issues of outsourcing work, perhaps because it is not hurting me enough to think about it. But morally speaking as a freelancer, I am not ashamed working as an online worker.
I don't think that there are any ethical issues while working as a virtual assistant. In fact, it is in favor of my country because this way, foreign currency reserves of my country increase.
In India, Pakistan and Bangladesh, a high number of people (manpower) have migrated to other richer countries and they sent a lot of money to their families regularly and these foreign remittances play a vital role in their economic stability.
But if I think vice-versa, I think there would be some ethical issues especially when it comes to unemployment and I know US and Europe are also facing some swear unemployment issues.
Outsourcing income is not too attractive
In my country, a very nominal number of people are considering "outsourcing" as their profession. If I look around my surroundings, I only know three people doing outsourced work and I am one of them.
Although they get a good amount of income after the currency conversion rates but still the pay rate in these countries is still more handsome than an outsourced job until you are an expert of your field. I am not saying this by judgment, I am quoting this statement after interviewing various providers from oDesk and getting relevant information from them.
Job insecurity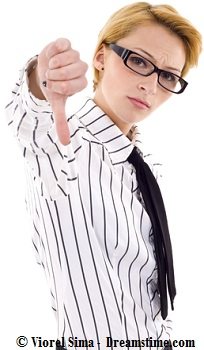 Also the "job-insecurity" is a big drawback of this kind of job. This can also be one of outsourcing's ethical issues from an employer's point of view. Employers promise regular work by offering a long-term contract, and one morning, when you get up and login to your inbox, you find out that the employer has ended your contract without any notice.
This can break all your dreams about your future and is pretty much similar to being fired from your job and now you will have to struggle to find another job.
Ideally it's suitable for part-timers or people who prefer working flexible hours until and unless they have some real outstanding skills like latest web designing techniques or are an expert Photoshop designer or a software engineer or programmer etc etc.
Pros and Cons of outsourcing from a VA's perspective
Pros
High currency conversion rates.
Working without any immediate supervision
Get reward for the work we do, we don't have any hourly job concept (zero percent), we have either paid monthly with no overtime charges or work on daily wages.
Over the years, transportation and café charges have been rapidly increased and by working online from home, we can save a lot of money. So our net income is high because our daily expenses are very low.
Cons
Tough completion (due to massive increase of newbies everyday who are willing to work on very low rates)
Power breakdown and backup issues.
Withdrawing their earnings.
If the outsourced work has some explicit content including some adult websites, people from this part of the world do not prefer doing such jobs and this can be one of the ethical issues of outsourcing.
Bottom line:
Although I agree that this is a pretty sensitive topic and ethical issues about outsourcing are being discussed in every medium of information, but still I own my words that outsourcing is ethical for both employers and providers.
An employer reduces his production cost by hiring comparative labor and a provider gets  a sufficient amount of money to earn bread for his family.
Comments
comments