by Francis
(July 29, 2013)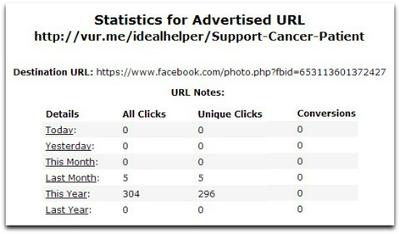 Viral list mailers can be used for other purposes than internet marketing. I tried it out myself and I was actually able to deliver a lot of traffic to a shortened viralURL link.
This link was a Facebook post where I supported a humanitarian cause and wanted many people to notice and perhaps promote that Facebook post.
Regarding the traffic delivered and the people opening the emails, there was no problem doing that with viral list mailers. Unfortunately, viralURL was not working with shortening a Facebook landing page taken directly from a link.
If you want to promote a specific Facebook post using viral list mailers, this does work pretty well.
But regarding the link shortening, I propose you use a different link shortening service like Bit.ly or goo.gl.
Comments
comments