by Francis
(November 06, 2012)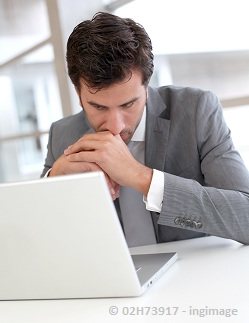 A few days ago, I made a fun experiment. My girlfriend needed some pictures researched for an online publication. Stock photos would have been needed instead of free photos in order to make sure that the copyright stays on her end.
As it is almost my reflex now, I persuaded her to rent out so to speak my virtual assistant for this task. I was excited about showing her the ropes of working with a virtual assistant on a trial basis.
Unfortunately, I had underestimated that I have worked with my virtual assistant for 2 years now.
Although I can proudly say that the way of working of my virtual assistant is pretty awesome, there were some communication problems on both sides.
The moment I was aware of those problems, it was already too late. The project got cancelled.
How it all began
Let me take a step back here, I sent my virtual assistant a screen recording message informing him about a new project where the instructions would come from my girlfriend.
As a next step, I provided my girlfriend with access information to my virtual assistant. What was already not clear at that point is that any work my virtual assistant would do would automatically be billed to my account. This was not a problem actually because my VA did not do much work until the project got cancelled.
But let's see what happened next.
The actual project: how it should have worked out
The task was pretty simple, actually. We had already researched 10 photos from a stock photo bank that seemed too expensive for us at that time. But more about this little twist later.
Since I saw the potential to save a lot of money, I saw the opportunity of outsourcing the picture research to my virtual assistant. He has done similar work before and I knew it would be a piece of cake for him.
One day later, my VA already sent the results to both my girlfriend and me. Unfortunately, the pictures he found were not ideal. So he went ahead and took the good decision to choose alternate pictures.
He then sent an Excel sheet with all the links to those pictures choices to my girlfriend for her to choose from.
Now, another big understanding came into place.
My girlfriend only saw that some or all of the stock photos my virtual assistant proposed had price tags that surpassed the initial budget.
The misunderstanding was that my virtual assistant would be buying those out of his own budget.
So she decided it wasn't worth the time and money anymore and cancelled the project.
I needed to dig deeper into the whole discussion in order to find out where problems were.
Why we "the double team of employers" was stupid in the first place
The misunderstanding that started the whole project was so simple that I'm almost ashamed to admit it.
The problem with the stock photo bank where we discovered the original pictures we wanted called Fotolia seemed to have a rule that you need to purchase a package of credits in order to download pictures.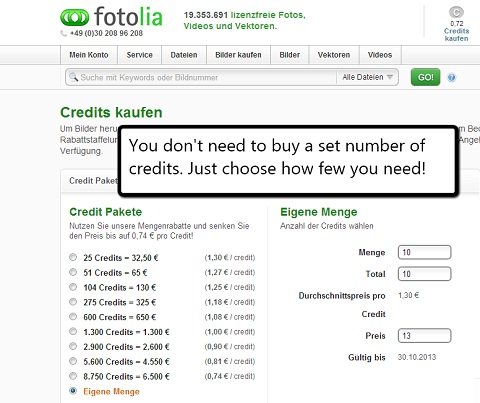 It's only after this whole project was over that we understood it was easy to simply buy the amount of pictures needed from that stock photo bank without going over your budget.
It was a real "duh!" moment.
The other misunderstanding: Where does my virtual assistant get the stock photos from?
Unfortunately, I did not share this crucial detail with my girlfriend as I got accustomed to my virtual assistant smartly researching pictures from all sorts of temporarily free places.
What my virtual assistant did is he researched promotion actions of stock photo banks.
For a short time, many stock photo banks – and you won't believe how many they are out there in the internet – give out coupons or action codes for temporarily free credits that you can change into downloadable stock photos.
In other words, my virtual assistant gets the stock photos for free in exchange for doing some research. It is a well thought out leveraging of his time and the money I pay to him.
Just because I am accustomed to his strategy does not mean my girlfriend knows about this.
The solution: Communicate better with each party and the power of a deep breath
If I had taken care more of the project by communicating clearer – what the background of the ability of my virtual assistant was on how he can get stock photos – many misunderstandings would have been avoided.
If my girlfriend and me would have seen at the very beginning of the project that it was not even necessary to invest more than the required amount into Fotolia; then this whole misunderstood project would have not been started in the first place.
So this case study of outsourcing will have to be put to the files as a temporarily failure. This is not a bad thing.
As long as everyone involved learns from this. 🙂
Actually, the whole discussions, the back and forth of emails and the changing of the project went about pretty intense and many discussions were going on.
But the bottom line is:
If something goes wrong, nothing beats a deep breath of air.
Ahh…
That's calming down – and it doesn't cost anyone anything.
Hope you enjoyed this case study. Feel free to chime in down in the comments.
Comments for An Emotional Experiment – Renting Out My Virtual Assistant – It Wasn't As Easy As I Thought
Comments
comments