by Francis
(August 08, 2012)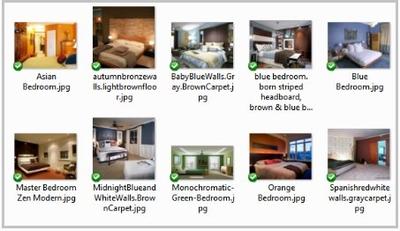 One year ago, I changed flats and I moved. I wasn't sure which color I would paint my walls in.
The tapestry which was there before was a bright green and not so comfortable to live in. But I had no ideas about how to theme a room and which colors would be good.
So of course, I turned to my personal assistant Kristine (she is from the Philippines and we were working together at that time) and I asked her if she can give me advice about room decoration.
So here is what she did:
She did a very quick internet research and pointed out different colors and themes for a room. Well, this was inspiring enough – but she also wrote an article about different colors.
I don't know how much of it was researched from the internet and how much she wrote by herself, but that doesn't matter. The only thing what mattered is that I had great advice about:
which colors to choose
what colors represent a warm theme
which colors are cool
which colors make the room look bigger or smaller.
All very basic stuff and for some of you people it might be common sense, but for me it was new and I didn't have to think about it. That's the most important thing.
So this is a useful job a personal assistant could have done.
Any questions?
Are you thinking about which colors could be used for what room or do you need tips for gardening or anything that you are not an expert in?
Anything could be solved by some good internet research by your personal assistant?
While you stretch your legs out on the balcony and enjoy the sun, your personal assistant is your faithful helper in the shadows. In the evening, you get an email with all the research so that you can take the best decision for your personal life.
This is just one small example of what a well-trained personal assistant can do for you, but I think it was pretty illustrating one.
It's clear that you don't need to hire a separate person only for this task, but if you have a personal assistant already ready for your questions then even smallest questions, uncertainties and ideas can be discussed with a person of your trust. A personal assistant.
Comments
comments