by Virtual Assistant
(March 14, 2013)
Although in the past it was possible to access your teammate's work diaries, now this provision is limited to only those who have admin access of the team.
In my personal opinion, it is a really good move by oDesk support to block the access for everyone else. I am sure it would have caused some privacy and disclosure issues.
Especially when you have a private discussions with your clients or another team member, or providing someone some confidential login details of their payment account, when in the meantime the Team Room captures the screen and add the same screenshot to your work diary, the screenshot is almost public to everyone.
However, as I mentioned earlier, it is possible to view screenshots of your teammates' work diaries when you have the admin access of a particular team.
For All Employers: If you want to upgrade a team-member's role by giving him/her the administrative permissions, please go to this helpful post.
"I Have Admin Access – How to View Other's Screenshots?"
If you have admin access of a particular team, then please follow this step-by-step procedure to review your team member's work diary and screenshots:
Step 1:
Select the correct team
Step 2:
Click to 'Manage My Team'
Step 3:
And click the sub-heading 'Work diary'
Step 4:
Select the contractor you want to view screenshots of

Step 5:
Select the date of which you want to view screenshots
Step 6:
Now you will see all the work screenshots of the selected day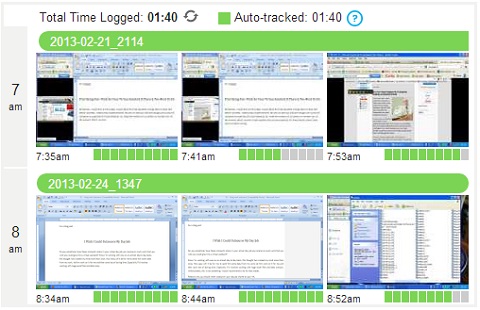 Step 7:
Click to a screenshot to see in full window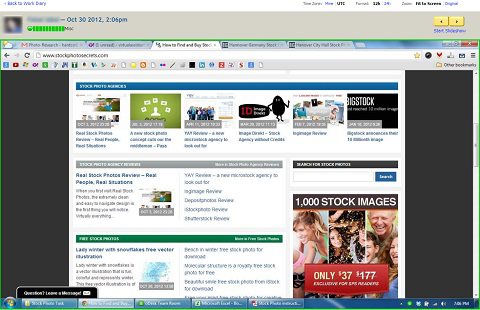 Hope this will help you understand how you can review a provider's work diary when you have admin access to any team.
Feel free to share your thoughts and comments about this post!
Comments for How to View Other Team Member's Work Diary in oDesk Team Room

Mar 14, 2013
Great 'How To' instructions on Viewing Each Other's Work Diary in oDesk
by: AnonymousI'd like to say thank to my virtual assistant. This research was really eye opening especially the screenshots. Even as an employer I've learned something.Sometimes as an employer, you overlook privacy questions like these if you get too used to using the oDesk Team Room application.

On the other hand, just for this functionality you should not make all your virtual assistants administrators. Because if you make them administrators, they will have access to few functions that can be misused.

My own virtual assistant does have these administrative rights, but that's because he has earned my trust. For a beginner, you should keep the settings as they are.

With regards to the question about seeing login information or any other critical secret data, here is my take on this.

If you want one solution to effectively save your passwords as a virtual assistant or as an employer, then use LastPass.
Comments
comments