by Jomvie
(Full Time Virtual Assistant from the Philippines)
If you are outsourcing your work online to Filipino Virtual Assistants, this overview will be very useful to you. Especially if you hire full-time workers.
You are going to learn about the importance and the reason behind the National Holidays in Philippines and it's like a sort of taking-you-back-to-where-it-all-began. First off,
New Year's Day (January 1)
After the long week Christmas celebration, New Year's Day is also a special occasion where families from here and abroad gather to celebrate these glad tidings.
Usually, we celebrate it over a dinner, a feast on New Year's Eve, then we'll have fun games while waiting for the clock to strike twelve.
What's so good about New Year's Day is that we get to see some of our relatives that we haven't seen for ages. It's like sort of a reunion may it be small or a grandiose get together of families.
And after New Year, you'll gain weight more than you could imagine—it's a fact. Just control your food intake because this is an expected occasion or you can start losing your weight before the month of December.
The Day Of Valor/Araw ng Kagitingan (April 9)
The Day of Valor or locally known as "Araw ng Kagitingan" is a commemoration of the fall of Bataan during World War II, where thousands of Filipino and American soldiers surrendered and fall in the hands of Japanese oppressors. And this is the time where the infamous Death March started.
It was a 90 mile or 140 kilometer walk en route to Capas, Tarlac the place to where they will be held captive. And without any privileges, many soldiers died long before they reached their destination.
Maundy Thursday (April 17)
Maundy Thursday also known as Holy Thursday is a day of observance of Jesus' Last Supper with his disciples.
During this day of celebration, devoted Christians will fast and refrain from eating meat and alcoholic drinks.
The highlight of this event is The Last Supper and a customary visit to seven churches also known as Visita Iglesia. Some will visit fourteen churches that symbolize fourteen Stations of the Cross.
Good Friday (April 18)
Since we are one of the world's largest Roman Catholic countries, this is the day to commemorate Jesus' passion, suffering and death on the cross. In the Philippines, some will re-enact Jesus' life here on earth from birth and as far as crucifying themselves to the cross.
Traditionally, Filipinos will refrain from engaging themselves in worldly activities such as drinking alcohol, eating meat, loud music, etc. This is the day for prayer and fasting. Other believers are on their long vacation at the beach.
Labor Day (May 1)
This is the day to commemorate every worker's rights. But, there's nothing special about this day actually when I was still working as a regular employee—it's only a holiday where I can rest for a day from work while paid as a regular working day.
Independence Day (June 12)
This is the "Day of Freedom", a memorable day for every Filipino from being colonized for over 300 years.
A week before the day of Independence Day, every vehicle (public or private) must put a mini Philippine Flag on their cars and government workers must display an average sized Philippine Flag outside their houses.
And even after this declaration of freedom for over hundreds of years, we, Filipinos are still bonded from being prisoners of our very own government.
National Heroes Day (August 25)
Commemorating the lives of our heroes on "National Heroes Day", is the only way we can give thanks for their good deeds.
Initially, National Heroes Day was celebrated on the 30th of November which is the birthday of Andres Bonifacio (founder of the Katipunan-Assembly/Brotherhood). But, it was later moved to this date to celebrate also the unknown heroes who shed and sacrificed their lives for the love of our country and freedom
In fact, there are only two heroes who have their own national holidays.
Jose P Rizal (The National Icon)
Andres Bonifacio (The Founder of The "Katipunan" Brotherhood)
The reason behind it was moved in August, it's because this was the month where "The Cry of Pugad Lawin/Balintawak" formally heralded against Spanish colonial rule.
All Saint's Day (November 1)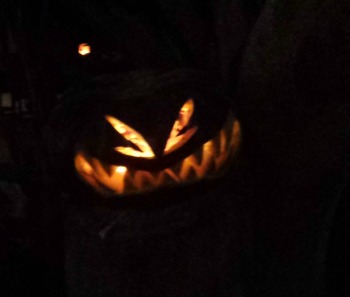 It's The Halloween! To all devoted Christians—Roman Catholics in particular, this is the day of honoring the known and unknown martyr saints and faithful departed believers.
During this day, families will go and visit their departed loved ones in the cemetery in preparation for the offering of prayers for the next day. They are going to clean and paint the tombs or mausoleums, and will have a sleep over until All Soul's Day (November 2).
Trick or Treat is the most popular activity for the children while wearing their best and/or scary costume, adults will attend parties and others will take this opportunity for a long vacation.
All Soul's Day (November 2)
Traditionally, the living will offer prayers for the departed, for the intention of assisting them out from the purgatory. Roman Catholic families and relatives will stay and gather in the cemeteries for some reunion and food besides from offering their prayers.
Bonifacio Day (November 30)
Andres Bonifacio is one of the greatest heroes in the Philippines and is known as the Father of Philippine Revolution and the founder of the Katipunan (brotherhood).
Historians believed that Andres Bonifacio is the first president of the Philippine Republic, but was contested by one of his own particular Emilio Aguinaldo (declared as the first president in Philippine Republic) and later tried and executed for treason.
And this argument is still going on…
Christmas Day (December 25)
When it comes to feast—Christmas is the mother of all feast in the Philippines. Filipinos are known to have the longest Christmas celebration.
A week before "Christmas Day", we celebrate parties from here and there. Like for example, the company will hold a buffet party for the employees and do some fun activities and the most awaited raffle draw of goodies from gift certificates, appliances to entertainment showcase.
Then, the next few days, another buffet party and get together with friends and exchanging of gifts and another party with family and relatives and exchanging of gist. It sounds like repetitive, but that's how we celebrate Christmas.
At the end of the day, it's always about friendship, care and love we have for each other that has been shared over the years in a workplace and inside our homes and this is the reason why we celebrate this merry occasion.
Rizal Day (December 30)
Do you know that Jose Rizal is not officially declared as a national hero? But, he is the most popular Filipino hero in the Philippines and that gave him the title as the National Icon.
Usually, we celebrate and honor someone's heroism on the day of his/her birth. But, December 30 is the date when Jose Rizal was sentenced to death by firing squad.
Jose Rizal is an ophthalmologist, a novelist and a man of many talents, but he is more famous for his novels that exposed Spanish regimen's injustices which fires the Philippine Revolution.
Note:
Republic Act 9492 mandates that if the date of a regular holiday falls on:
Wednesday—the holiday is to be observed on the Monday of that same week
Saturday—to be observed on the Friday of that same week
Sunday—to be observed on the Monday of the following week
Comments
comments