by Jomvie
(Virtual Assistant from the Philippines)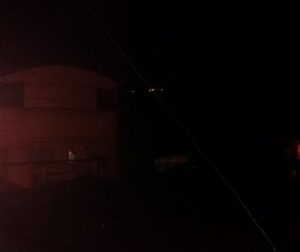 These past few weeks I have been experiencing a power interruption. It occurs at any given time of the day or night. Lights fluctuate without any given advisory.
Maybe a little heads up will do a little better, unlike shutting you off at the middle of doing something such as one time I was doing some revisions on an infographics and it suddenly turns pitch black and there's nothing that I can do about it. It's truly a pain, especially when your main job is on the internet.
And it didn't happen for just a day or two. It happened for two consecutive days or during at night or alternatively like there's a power interruption today and it will happen again two days after. And this has gone on since last July until now at random hours.
During the months of March until May we suffered from El Nino Phenomenon that dramatically affects our weather. And since these months are summer time in our country, the temperature is typically hot, but it rather gets hotter that caused drought in some parts of our country and in the city I lived in and our source of energy is greatly affected and so are we.
For some people who are lucky to acquire a box of generator, they don't suffer this much. And it's not like we can get it just pulling off some goods out of the grocery store. The cheapest would probably cost about $250+.
In that case, every local power plant decided to have a rotational brown out that lasts for 3 to 4 hours and worst is 6 hours. That's how bad our situation is during those months and we can't do anything about it since rain comes very seldom that often we suffer for a month of no rain.
The good thing is, there's this cloud seeding and we'll be lucky if it's successfully seeded.
The most probable reason would be the lacking of power supply due to the unlikely summer-weather in the previous months and now (August), since we do rely on hydroelectricity as a source of energy.
One day, I was so glad that there's a storm coming because we've suffered enough from too hot and very humid surroundings for days and weeks. I know it's selfish to think that way since other parts of our country will truly be affected.
But this is truly affecting me and my work which I rely on for providing my basic needs.
Do let me know about your thoughts about this.
You can check my other post so that you'll have a better idea to where I live in Philippines.
Comments for Power Interruption: An inevitable event for a Virtual Assistant from the Philippines

Comments
comments