by Francis
Many of my very first attempts at Fiverr were geared to search engine optimization at that time. I wanted to boost the ranking of another site I had and – at that time – submitting to social bookmarking sites was a valid strategy.
Word of Warning:
Now, in 2012, this strategy is not valid anymore. Although it was useful before, nowdays I would not recommend outsourcing social bookmarking without a good action plan.
That said: I had bought at least eight different Gigs (5$ each) from different people promising me to promote my website to high page rank (do-follow) social bookmarking sites.
Some of them were very professional, asked me for information about my website and even created reports in Word and Excel for me to review.
In a few cases I had to ask follow up questions to get the results I wanted.
In one case, a backlink in the report did not work out. Luckily I double-checked the results.
Tip to you:
You never should just take outsourced results at face value. Always double-check. This way you will be able to turn it around before you are screwed over.
Anyways, in one case a link was defect. I asked for justification directly before I left my feedback on Fiverr. The person who did the Gig wanted to have a good feedback and did not want me to screw up his average feedback by giving a negative one.
He went out of his way and did several new links which all worked fine.
Communication, as always, was the key.
Can I say it was worth spending those $ 40?
I am not entirely sure.
In the past it was a valid strategy and my traffic took off at that time. Now the traffic is back to levels as if I didn't have done those Gigs on Fiver.
Today I could say it wasn't worth it, but obviously at that time I could not know about the changes in the Search Engine Optimization strategy.
So when you outsource anything, think about if it holds value for you in the future, one year from now. What will you gain from spending $5?
Five dollars alone does not seem much, but five dollars several times can add up pretty quickly.
Would you outsource you social bookmarking efforts or do you think you should do them alone?
Personally I think it's pretty tedious work. So I liked to outsource it in the past. But I'd love to read your ideas about this in the comments!
Was it worth $40 and what could I have done with it?
by Francis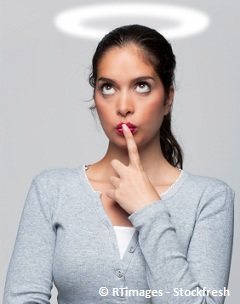 Thinking about my experiments, I was just playing around with Fiverr. I was so attached by getting things done overnight and in few hours even that I literally forgot about hard numbers.
Honestly If I wouldn't have been so enthusiastic about it, I would not have spent all that money. If I am thinking about it, I could just easily hire someone intelligent and eager to work on oDesk.
Pay him between $1-$2 an hour, teach him everything about social bookmarking within two hours and then have him work for twenty to forty hours depending on his payment.
I am sure he would have gotten many things done by that time that I have outsourced to Fiverr. More importantly I could use this service repeatedly in the future.
So it's all up to you. If you want one trustworthy assistant, hire him and take your time to screen and train him. If you want to play around and want fast results, then I guess Fiverr is a real alternative.
Comments for Was it worth $40 and what could I have done with it?

Comments
comments