by Francis
(October 12, 2012)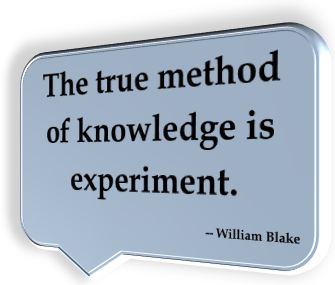 Today I'm trying another experiment. What it will cost me? Some time, some effort, some brain power and $5. I'm talking of course about the website Fiverr where you can order all sorts of stuff.
I set up a new page where I wanted to drive traffic to, to see if it is working. One gig promised me 5,000 human visitors for the price of $5. From the point of view of a cost per click marketing, this is a no brainer. The question is, though, are these visitors real? Can I use them?
The simple test I'm making is to send it to a website which has a sign up form. If a lot of people sign up for free offer and join my mailing lists, then I know that this traffic is genuine and I can use it.
Normally, I would never do that with a website which is important to me. But the landing site I'm talking about is free blogging website which is not that important. After you buy the gig, you are sent to your PayPal page. Pay your $5 and you are off.
Now I just follow up and sent him or her, the website link I want to drive the traffic to and then I'll have to wait for a day or two. Depending on the gig, you have to invest some time waiting but all of this information is disclosed upfront.
As a website owner, I have to warn you to be extremely careful with search engine optimization, traffic driving or other quick solution tactics with Fiverr. You might break your website and lose traffic in the long run if you try to manipulate search results using Fiverr.
I am doing it because it is an experiment and I want to tell you how this went. You, however, should be careful. Save your $5 if you don't know what you're doing. But if you want to have fun with crazy or useful gigs, Fiverr is possibly the fastest outsourcing service available for outsourcing newbies.
Comments for Driving Traffic to a Website with Fiverr: Does it Makes Sense or Is This Useless?
Disappointing Results of Quick Traffic Driving With Fiverr
by Francis
(October 12, 2012)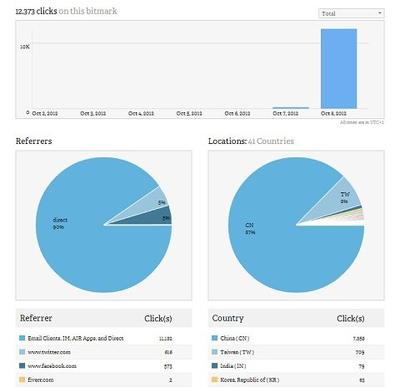 I got my Fiverr gig completed in time. Unfortunately, the results are very disappointing to say the least. The bad thing is I can't really give him a negative review.
When you have a look at the stats of this gig, as shown in the picture at the top of the post, you'll see that this person claims to have delivered 12,000 clicks to my website.
The data does not really show any problems. The analytics on my site, however, did not show this sort of activity at all.
The bad thing is I did not install Google Analytics on this blog page I wanted to send traffic to. I relied on the automatic visitor counts of Aweber where I have placed an Aweber form on the blog page.
So I can't really disprove that this person has done a good job. What I can see is that I did not get any results. No subscribers, no visitors. So to be honest, I was really disappointed with this Gig.
I think those $5 were spent in vain. Perhaps not in vain, you should reconsider seriously when you think about buying quick traffic from Fiverr. You might not necessarily hurt your website. However, you might not also necessarily get the wanted response.
Let's have a look at where the traffic comes from. Some from Facebook, some from Twitter and most of it via email clients. I assume that they are able to drive this much traffic in such a short time using some sort of automated huge email network.
It's clear that many of the visitors will not appreciate the website I've shared there. Also, most visitors come from China. Without wanting to sound disrespectful, I'm not even sure if all these clicks and people are real, to be honest probably not.
How else could you explain that someone sends 10,000 visitors to a random website overnight? Those can't be interested normal people.
So I was greedy, it was my fault. I shouldn't have used Fiverr to drive traffic to my website. But it was an experiment as I said in my last post.
So what I will have to do is to give a positive feedback because I cannot really prove that this guy did something wrong. But still it has a bad after taste. I'm not really happy with it.
To outsource traffic generation, I believe it's smarter to create your own hard work product and content and have it marketed by your virtual assistant specially trained for this.
Dear website owners, try to stay away from traffic driving Fiverr gigs. That is my take home message.
Comments for Disappointing Results of Quick Traffic Driving With Fiverr
Whoops – never mind. Traffic was sent as promised by the Fiverr Gig
by Francis
Although that traffic bought by Fiverr yielded no profit or interaction whatsoever, the traffic bought by the gig I told about in the post above was delivered as promised.
So – I cannot complain. I only make the observation that traffic bought through a Fiverr gig with doubious background to say the least is probably not the smartest move for your website. 😉
Comments for Whoops – never mind. Traffic was sent as promised by the Fiverr Gig
Comments
comments