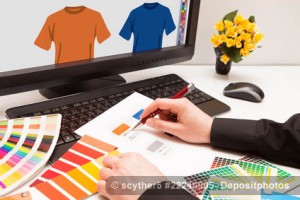 Virtual assistant work revisions is
part-3
of an interview with Eric, a fellow entrepreneur interested in outsourcing his work to virtual assistants all over the world.
Follow along to learn from our experience on working with VAs!
Click here to read part 2 of this interview – How to train an administrative virtual assistant for your online business
Summary:
Will getting too many revision offers from a virtual assistant give the employer peace of mind?
Will asking your virtual assistant for work revisions compromise the quality of work and delay your deadline?
Can hiring a person without seeing him face to face affect the ability to judge the character and compromise your business?
Start of the Interview:


Eric
---
I worked with virtual assistants from all over the globe. I worked with some from India, from Bulgaria, from Hungary and different places, and I've noticed, for the most part, mostly all of them are very eager to want to give me exactly what I want.
They'll say, "I will give you as many revisions as you want" for a particular thing or they're just very eager to give me exactly what it is that I wanted.


Francis
---
Yep. And did you use this offer? For example, they will write an article for you and they tell you, "You can have as many revisions as you want" would you then take them up on the offer or are you just saying okay they're offering me this and then I'm happy?


Eric
---
Well, I think it gave me a little more peace of mind. I mean, when I was hiring them. Because, I think, especially, when you're hiring someone that you don't see face to face, it's kind of hard to judge their character or judge the output that they're going to give you. I think that by them offering that, it just gave me a little more peace of mind.
But, really like the last person that I just hired was somebody to work on a cover of one of my products that I'm going to put out next week and really I didn't have to ask him for any revisions at all because the quality that he gave me was perfect.
He followed my instructions exactly the way that I wanted him to. And, so I really didn't even ask him for any revisions at all. So I think it just depends.
But then, there are  other times where I've asked for 4 or 5 revisions because it wasn't exactly what I wanted and they freely gave me the revisions that I wanted and didn't have any problem with me about that.


Francis
---
Okay. Perhaps, that's a take away lesson for virtual assistants if you really want to jumpstart the trust between you and your employer offer bonuses like that. Free revisions, going over what is requested and then you are off to a good start.


Eric
---
But, I think there can be a problem there too. I mean, I know that there are (probably) some employers who could probably take advantage of this in the same extent.
Yeah. I mean, I think that most people that you worked with, if you're willing to offer that to them and you give them a good product and you worked hard and you follow the instructions exactly as they're given to you.
I don't think that they'll really take advantage of that. I don't think. But, you know there are still probably some people who will.


Francis
---
Yeah. I assume that both of us, we have quite strong ethical values or standards. That perhaps it's inconceivable for us how abusive some employers or wannabe-employers can be.
Or are not really employers, they are just people who gained the system of trust or initial trust of virtual assistants. And gain the fact that there are possibly many and growing more people of also beginner assistants trying to make a name for them and have a lot to lose.
So, I think that is a fact that one cannot ignore when we have to react to some reactions of your virtual assistants. So, for example, they are a little bit withdrawn in the beginning.
Continue reading part 4
– 
How to encourage virtual assistant feedback and suggestions
Comments
comments