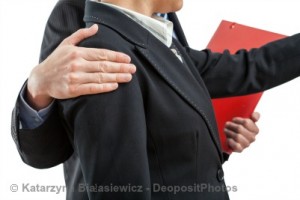 How to motivate employees is part-15 of the second interview from Stefan from Germany, who lives the Four Hour Work Week lifestyle in Thailand.
Click here to read part 14 – How to improve communication skills with your virtual assistants
Summary:
If you need an employee who can work independently with minimal supervision, its very important that you motivate your employee to increase his self-confidence.
After one year of service, do give them a monetary bonus. If they work for some amount of money, give them some money as a bonus, perhaps, on Christmas.
Give them freedom of opinion, appreciate their work and feedback, this will boost up their inner confidence and they will not hesitate to take an initiative at their own.
Start of the Interview:


Francis:
---
Okay. Let us continue because our interview is even longer than the past one. Let's assume we have established basic trust and basic communication skills on both sides of the party.
Let us go to the actual topic of what we wanted to do the interview on How to motivate employees to increase their self-confidence and Initiative.
Assuming that the basic work is done – you tell them, they do it. They report regularly. When you give them instructions, they fulfill the instructions correctly. Assuming this is in place. How do we get them to take initiative and improve on your instructions? 
For example, you asked them to do something in the design. They do the job. And in addition, they do something else and present you an alternative. They say, "Okay, I did the job and I thought this would be nice because I saw this in some forum. What do you think about it? Is this even better?" I think that's a place where we want to go.
This is the next step. The previous steps have to be fulfilled – what we talked about before. If your assistant is working in a good way, doing what you tell him. After some time where you invest a few months, give him some sort of bonus.
At the beginning it can only be something written like "I really approve how you work and I really see something going in the future. Please stay motivated." 
An email like that goes a long way. They often will write to you something like "I'm so thankful you think of me that way and I really enjoyed the job, etc." Some positive communications, just once or twice, every 2 months.
And then perhaps, after half a year – latest of the year- do give them a monetary bonus. If they work for some amount of money, give them some money as a bonus, perhaps, to Christmas. Tell them "You worked so hard and so nice. And I want you to have a little Christmas present." 
It's not much, $10, $20. Not much but it's a gesture and it tells a lot. It tells that you care. It tells that you see that they are working hard. And it tells that you're happy with how they're working hard. This opens their mind so that they can, sort of, give up a little bit of fear towards you. 
And then after a little bit of time has been passed where they worked on your instructions and they work correctly on your instructions; let them know that in addition to working on instructions, you really appreciate on working on own initiative. Give them a little example and let them do it. 
Let me take the example of research. You have a research task for them and they know exactly what blogs to research on and they do it. And you say, "The research is great. We could expand the research but I haven't given you step by step instructions for that.
If you feel up to it, you can investigate yourself on how to research on forums. If you want and if you feel motivated, you can create an account in these forums. " Show them a few examples and to other forums which you research yourself. "And then you ask questions there to get even more research done." 
Let them do it and see how well they do. If they have problems, give them a little video instruction and let them do it better. And then you tell them, "Okay. In addition to the normal research, I really appreciate you going out of the way into doing the additional research." This is a very easy example but in their mind, it will teach them it is a good thing to go over the instructions given by you.


Stefan:
---
Yes. I would, normally, always want them to do more.


Francis:
---
That is an expectation which is not realistic at the beginning. It is the same thing than the "knocking on the door" example.


Stefan:
---
Why not? How can I only hire people that are willing to always work more?


Francis:
---
I think that's a cultural thing and perhaps, difference between a freelancer and a professional assistant which you'll pay $100/hour. You might be expecting.


Stefan:
---
So we'll never find someone who would do that on his own in the beginning?


Francis:
---
I believe it is very difficult.
I think that's my honest opinion from the, perhaps, 50 assistants which I have worked with until now within the last, I don't know, 5 years. I think there's been no one who from the beginning was like "Oh, this is a cool task. Do you know what's also cool? This and that."
I think no one and I think I was rather thrilled especially at the end hiring the right people. So I think this is not a realistic expectation for you to have.
Can I ask where you got this expectation from? Did anyone tell you when you do outsourcing, everything will be like that? Or did you read it in a book? Or did you just think it would be like that?


Stefan:
---
From my own experience when I worked for someone in the past. Because I worked since I was 19 as a freelancer in various jobs. When I accepted the job, people are telling me you have to do this.
And the first thing I do, "Don't care about it. I take care of it. You hire me to take care of business. I do it. No problem. I am the expert here. I handle this stuff."
You know that is my work ethic. That is how I work. Okay, that is again a Westerner German thing. But I don't know. Is this only in Germany? Is this only in the West? Does this exist nowhere else? Because I know a lot of people work that way.


Francis:
---
Yeah. I think I cannot answer this with "Yes, it's only like that" without being politically incorrect. So I think it depends on the individual.
And I think many people from Eastern cultures think they work like you just described. But the result comes up on your end are different. 


Stefan:
---
Okay.


Francis:
---
Perhaps, people who write regular emails to you and do the work as they were told, already think they have very high work ethics. And you perhaps think "Hey, they have low work ethics. I do this different."
I think there's no one answer to say if they lower or higher work ethics. It's only they have different work ethics. Everything else would not be fair.


Stefan:
---
You think so?


Francis:
---
I think so.


Stefan:
---
Because if someone hires me in the past for a consulting job and he hires me for whatever.
I'm responsible for this aspect now. I finish it. I make it good. I take care that this aspect for what I was hired is perfect, is done. It's 100% done. It's no problem.
Continue reading part 16 – International cultural differences
Comments
comments