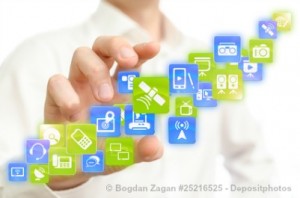 Importance of communication is part-10 of the second interview from Stefan from Germany, who lives the Four Hour Work Week lifestyle in Thailand.
Click here to read part 9– A comparison between verbal and written communication
Summary:
Nothing is more important than communication. More specifically, how often you communicate with your virtual assistants.
A virtual assistant should report to you about his work of that day daily – even if he does't work on any particular day.
Make it clear at the start of the cooperation, even in the job description and in the interview process that daily communication is a must.
Start of the Interview:


Francis:
---
One important detail about daily communication, it has happened to me in the past that I was expecting daily communication and, perhaps, asked it. I propose that you definitely ask for daily communication in the interview process already.
When the assistant does not do daily communication, make it clear that he is not annoying you. Even if he has to communicate, "Okay, today I was confused. I couldn't do anything. Sorry." Tell them that they can write exactly that. 


Stefan:
---
Yes.


Francis:
---
Tell them the bad example, sort of, the worst case scenario. Tell them okay in some cases, you have the birthday with your brother and have family party.
Therefore, you cannot do anything. Then please at the evening write me "I had birthday party with my family, I couldn't do anything. Sorry." 


Stefan:
---
Okay, just a quick idea here. Because whenever I did that, as you suggested, it was basically the invitation to be lazy. I have the feeling and because of the situation that whenever I showed the person who was working for me that it's okay when something comes up just tell me. It's okay. Just tell me. I have to know stuff.


Francis:
---
They always took the easy way out when you gave them the easy way out.


Stefan:
---
Exactly. The problem was whenever I showed it's like showing weakness, in my opinion. 


Francis:
---
Yeah.


Stefan:
---
At least that's my experience. Whenever I showed it's okay when something comes up, just tell me, we can work that out. The only thing that matters to me is a good relationship, a good work flow. And one day lost, it's not a broken bone. No problem.
We make it up the next day or the next two days or whatever. But once they see that it's easy to work with me and it's an easy-peasy thing, I have the impression that they assume they can pull this off whenever they want to go out instead of working.


Francis:
---
Okay. In principle, many freelances have very motivated work ethics because they wouldn't be freelancing if they didn't need the money and the work. So I assume a base level of motivation to work. 
Assuming that the first trust building steps have been done and they are the right person for the job and daily communication is established. It is a difference between being a human employer so being a nice person, a nice boss than being a lenient employer meaning being a boss that you can do everything with.  
So there's a clear difference between that. I think that I'm a rather nice person, if I may say that. I believe that you might be a more strict person, if that's okay to say. 


Stefan:
---
Actually, I think I'd rather go into the opposite direction. I'm a true easy boss. 


Francis:
---
Okay. 


Stefan:
---
Because I tell my employees that the only thing I'm interested in is that the job is done and if they take 1 day, no problem; if they take 2 days, no problem. It takes as long as it takes.


Francis:
---
That's perhaps not the best way to attack this sort of work. 


Stefan:
---
Yeah but then on the other side, I wanted to compensate this behavior with that employees give me feedback at all the time. Like every day or every 2 days.


Francis:
---
Yes.


Stefan:
---
But they still lack in that aspect.


Francis:
---
Yeah. So as I said, make it clear in the job description and in the interview process. Daily communication is work. If they don't do daily communication, you assume this is not like it was decided in the beginning and then they fail.
So it is just as important daily communication as the actual work. Make this clear that this is no joking matter. You understand jokes; you understand human weaknesses. That is okay. But on daily communication, there is no playground. 
If on some evening they fell sick, I mean if they're sick then just write. They write you one line "I'm sick" and you understand that. That's okay. If they're sick all the time then you have a problem. Either you have a very sick virtual assistant and you have to decide if you want to work with him or you have a liar. 
So assuming that we don't have the sickness excuse and you will see that over a long time how often a normal person is sick. If they don't communicate to you in one evening, tell them "Okay, you might miss out occasionally and, I'm telling really occasionally, to communicate to me at the end of the day."  But if you miss that, communicate to me the next possible point in time so next morning.
Next morning, you write "Okay, sorry last evening I couldn't write so I'm writing you this morning. This and that…" You expect that if there's a miscommunication  there will be some sort of compensation for that. 


Stefan:
---
Yes.


Francis:
---
I tried to point them out in our mastermind group which we have which is closed so I won't link to it. But unfortunately, Google plus deleted somehow my comment when I pressed enter and I didn't want to write it again.
Comments
comments