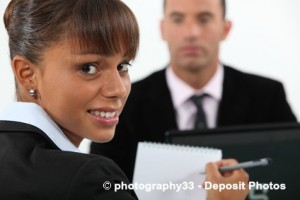 Human Vs Voice transcription software is part-1 of an interview from Stefan from Germany, who  lives the Four Hour Work Week lifestyle in Thailand.
Summary:
Transcription done by a human always beats transcription done by a software – No matter how good the software is.
When you have a human transcriber, you can freeflow with your thoughts without breaking up the transcription.
The better the English skills of your transcriber, the higher the quality of the transcription.
Start of the Interview:


Stefan:
---
What's the benefit of having transcription via a human outsourcer instead of voice transcription software? Like (the one) I tried already, Dragon Naturally Speaking 12.
I configured it and it understands me pretty well, actually. So I'm wondering what is the benefit because Dragon doesn't cost me anything and an outsourcer would cost me money per hour.


Francis:
---
Okay so let me jump in here. First of all, account the question. Dragon as a transcription software is free? Is that correct?


Stefan:
---
No, it's not free. I got it and I think there's a full feature trial. You can try it out but I just got it so there's no problem from my side.
I only used it for a day and I found it okay but the problem was it's still kind of like writing it like on the keyboard. It feels the same way. It's still the same tedious work, actually.
It's just with your mouth instead of your hands. That's why I'm wondering if it's so much better to talk and then transcribe it.


Francis:
---
Okay. So as I understand it; using transcription software, Text to Speech software, is tedious because the way you have to speak so that the transcription software understands you is not natural. 


Stefan:
---
Yeah, because I have to tell somebody new line (to enter a new line break) and it's not like we are talking. It's different. 


Francis:
---
Yes, I agree. I think also that is one of the main purposes or reasons I love transcription so much. So when I will record something for transcription including this interview, I will not hesitate to speak in a natural way, I will use pauses, natural hmmms and aawhs.
I would ask questions and I can, at any point in time, interject a comment like "Abi (My Transcriptionist), please transcribe this literally", "Note to my assistant: Please insert this and that". 
So as I'm talking, I can always when I have a new idea which strikes me, open sort of a new paragraph and tell my idea away from my head. And then continue. So you cannot free brains with a voice transcription software.
If we were doing all what we did until now which is probably already like 300 words of content. With the transcription software, we would have failed. Right?
Because it wouldn't have gotten much further than the first typo or punctuation. Let's not speak about putting paragraphs into the text in a natural way. A human transcriber will take care of human elements, pauses or punctuation. 


Stefan:
---
Ok


Francis:
---
Also, a smart human transcriber, let's say high quality transcription person who has decent understanding of English could be able to separate endless sentences like this on I use right now into shorter sentences.
I have to be honest with you, in my case, I haven't asked my transcriptionist to shorten my sentences for me. I haven't done that. But I could do.
I assumed that I would need to invest a little bit more money in a transcriptionists which some basic editing works. But that could be done by this same person. 
Continue reading part 2 – Transcription service cost comparison
Comments
comments