by Francis
(October 06, 2012)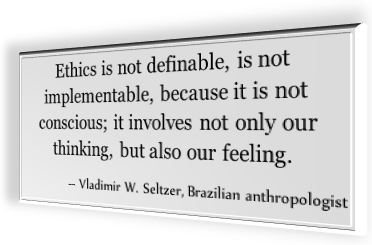 Many people think that Outsourcing is a bad thing, that it is unmoral or unethical. In my opinion, no tool or business strategy is unmoral by itself. It's how you use it that makes it good or bad.
So how can you make Outsourcing ethical?
The main cause which will make your outsourcing efforts more morally right is that the person that you hire, a freelancer, is happy with his payments. Not only happy because he receives any sort of compensation, but because he receives a compensation that is correct, appropriate for his work and lets him live well.
In my opinion, if an entrepreneur is internet savvy enough to hire someone from a country with lower cost of living like India or the Philippines, then it's due to his smarts that he is paying low hourly rates than e.g. US.
It doesn't make it unmoral as long as he doesn't go too low with his payments for Indian freelancers either especially since in European or American countries, the cost of living is higher. It is very much possible to hire someone from a poor country for a wage that is not only affordable but generous.
You'll benefit from this twice. First, your virtual assistant will stay very faithful to you and to your work. Second, you will do something moral. And if anyone criticizes your outsourcing efforts, then you can always argue with them that you pay them much more than elsewhere.
For those people who still criticize that this is unmoral, I suggest that the reason for the difference of costs of living are more complicated than one person could resolve. Globalization or political issues, their scopes are too big to discuss here, are the reasons behind all of this.
It's not one entrepreneur who can change this alone. What he can change is how he treats his outsourced helpers. That's his responsibility.
If you agree or disagree, I would love to hear from you in the comments!
Comments for How to Make Outsourcing Ethical?
Comments
comments