by Francis
(October 31, 2012)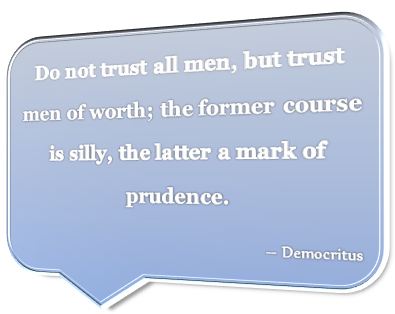 I came along this interesting question shortly and independent of whether your virtual worker comes from oDesk, Elance or any other outsourcing platform, you should be, of course, extremely careful with your credit card details.
Although it is true that big outsourcing heroes, like Tim Ferriss or others, have outsourced parts of their life to their virtual assistants which require access to their credit cards; this not for beginners and even those people who only talk about relatively little amounts of money below $100.
The problem is not so much that the worker comes from oDesk. The problem is that sharing your credit card details is a huge trust question.
Imagine if your virtual assistant would do credit card fraud, trick you out of thousands of dollars and then vanish.
How big do you think your chances are to catch him again if he lives on the other part of the planet?
It's not only a problem of distance but also a problem of different justice systems. In the end, you will lose more money by trying to make things right than the whole incident might have cost you.
Anyway, there's a place and time where you may trust a virtual assistant with your credit card details. I can imagine the following scenarios;
You use a prepaid credit card system. This means that you only have a limited amount of money on that credit card and if it is depleted, it cannot go in to the red.
The maximal amount of money that your virtual assistant might theoretically be able to steal from you, would need to be very much lower than what he will earn when working for you regularly and normally. You shouldn't put such a big incentive and allurement to steal from you. It would be human nature to become weak at that moment.
Only trust even limited budgets to virtual assistants you have worked with for an extensive time.
One case where it can be reasonable for your virtual assistant to have access to your funding is; for example, when you hire a virtual assistant on oDesk, work with him for a long time and then give him the ability to act as your Hiring Manager.
There, you have two different sets of security. In one of them, your VA is able to open jobs, invite people to your jobs and manage people for you. But only you can hire, fire and give bonuses to those people.
In the second level of trust, your VA is able to do all of that for you; in this case, he does have access to your credit card funding. Not to the credit card number directly, but to the money on that credit card.
In this case, a high level of trust is absolutely needed. And even then, I highly recommend that you choose solution of a prepaid credit card. This way, even if things should go very very wrong; you cannot use over a certain amount of money. And of course, even if something should go wrong, you can contact your bank account and reverse the process of the money movement.
The good thing is oDesk sends you a notification each time you or your Hiring Manager gives out a bonus.
To sum up, if you wanted an answer to the question if you should trust oDesk workers with your credit card details; if you would trust them by giving them a bunch of money and handling them on their own in your interest, then you can go ahead and do it. Else, don't.
Comments for Should You Trust oDesk Workers with Your Credit Card Details?
Comments
comments