by Francis
(Jan 25, 2013)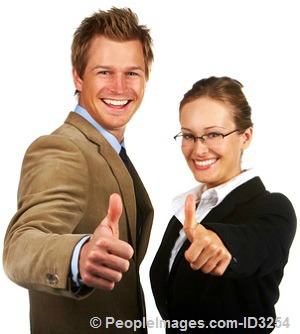 There was a little episode where my Assistant and I had a little misunderstanding. One of the tasks I asked for my virtual assistant was – to be totally – honest, really boring, repetitive and not exciting at all.
Still, I wanted to have it done. And it was actually the perfect task to outsource. I should have transferred the tasks to an expert of data entry work long time ago.
Unfortunately, my virtual assistant did not voice his lesser interest on these tasks early enough in a way that I would notice it. If I would have thought more about it in advance, I should have noticed it. But people are human. My mistake.
The feedback that made me apologize to my virtual assistant
After my assistant had been doing this tedious and boring work for some weeks, I was finally coming to my senses and proposed to my assistant, if it would be good if we hired someone else¬ for this task to free up my assistant to do more difficult and important tasks. Just be sure I asked him if he was okay with me "taking away work" from him so to speak.
He very clearly said to me that the work to that specific task was not interesting at all. I took this quite seriously and immediately apologized to him.
When your Virtual Assistant apologizes for you saying sorry and why I think this is a healthy basis for a working relationship
One day later, sure enough, my assistant immediately clarified this and let me know the he only said the work was boring because I asked him to. He still was up to it and would have continued to do it.
Does these all sound too apologetic and emotional to you?
I can relate to that, me talking about how I apologize and get apologizes back. Probably not the most exciting stuff to listen to but there is an important lesson to take away from this:
Try at all times to keep your virtual assistant as happy as you can.
Especially if you find an "ideal helper". If you have found a match that does great work, is intelligent and caring and also attentive to detail then you might have found a diamond in the rough.
Such a virtual assistant is pretty rare to find. Sure there are many freelancers out there. But high quality ones that are affordable too are either difficult to find or take a long time to train this way.
That's why it makes sense to treat them very well.
Good work ethics should be natural anyways
For me treating a work associate in this manner comes natural.
Although as a German I have a relatively direct communication style, I try to take it down a notch when discussing things with my virtual assistant.
Even more so if my virtual assistant is from Asia.
Be sure to read more about our section of working together with an outsourcing provider in an ethical way.
Comments for Try to Keep Your Virtual Assistant Happy All the Time and He Will Return the Favor
Comments
comments