by Francis
(December 04, 2012)
If you want a free transcription software and you use Windows 7, simply try typing the term "Speech Recognition" into the search field.
You'll be surprised to find very useful, totally free software for voice recognition.
For simple transcription of your voice recordings, this tool should do fine. Remember to talk very slowly.
However, if you want to get the very best results from even sub-optimal voice recordings, be sure to hire a transcriptionist that is human. You'll get better results this way.
---
How Do You Get a Virtual Assistant for Your SBI Website
by Francis
(December 04, 2012)
Recently, a friend from the forums asked me about how I got a virtual assistant to work for me on my SBI! site.
I decided to gather all the information I could into one big article.
Hope you enjoy!
---
Do You Have To Fear Bad Work Ethics in the Philippines
by Francis
(December 05, 2012)
If you ever have really worked together with a virtual assistant from the Philippines, you'll be surprised how much of a good deal this is.
There are almost no downsides from choosing a provider from the Philippines to work for you on your outsourcing projects.
About the two very small issues that you should look out for, please read the full page about outsourcing to the Philippines.
---
How to Not Be Involved In Bad Business Ethics When Outsourcing
by Francis
(December 11, 2012)
When you chose to get involved with outsourcing and when you hire a virtual assistant from overseas, you will be confronted with the possibility that you can hire people for ridiculously low amounts of money.
This is where you have to make a personal choice.
How low will you go with your pay rate?
You will probably find some desperate person willing to work for under minimum rates.
How good would the quality of the work be, though?
In my opinion, you should invest in to screening for a good assistant. Making sure that work conditions are acceptable to both parties.
And most important of all, you shouldn't be part of the low rate dumping movement.
---
How to Write a Job Description on oDesk
by Francis
(December 12, 2012)
When you write a job description for the oDesk outsourcing service, you try to do several things.
First, you want to find a good freelancer for your project.
Second, you want to compare different candidates against each other.
Third, you want to get a feel for the communication with your interviewees.
And fourth, you want to lose as little time as necessary for the whole invitation process.
Be sure to read all our tips about Writing a Job Description.
---
A Lot of Work Behind the Scenes and Wrapping up A New Project
by Francis
(December 17, 2012)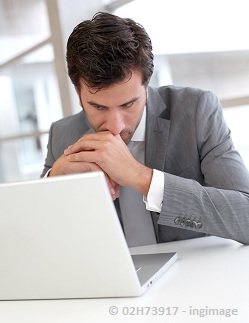 Even though things seem to be a little more quiet here on ideal-helper, several projects are being worked on in the background.
After we get a lot of audio transcription done, we'll present the result of a big teamwork research that I outsourced.
Also, there was a problem with my assistant being away for some time due to private reasons. Without him, the work went on a little slower. Actually, a lot slower.
I'm almost not used to working my website alone anymore.
But stay tuned. There's a lot to come.
---
Software That Tells Me How Productive I Am
by Francis
(December 19, 2012)
If you don't measure, you cannot improve.
If you want to improve your productivity, you must be able to measure it. This is a simple lesson I have learned from experience.
You can actually use software to measure how productive you are. To do that, it must run on your computer, while you're working, silently in the background.
After a week, re-check with the software.
What are your productive habits?
What are your unproductive habits?
The software can even tell you at which time of the day you are being productive and when you are essentially only wasting your time.
Could this information be useful for you?
Comments
comments