by Francis
(July 01, 2012)
As a freelancer, my virtual assistant is free to work online whenever he wants and finds time. Often, he has worked over weekends, when I was taking a break from work myself.
Is this fair? Would you insist your VA takes the weekends off, as you are? Or do you assume he has other times when he can take a break?
I'm assuming that in many asian countries, like India for example, work ethics and work loads are much much higher than for example in the US.
Would it be the right thing to adapt the VA's to the rhythm of your country? Or do you let them work at their own pace?
I started an interesting discussion about outsourcing business ethics with my virtual assistant.
Read more about Morality of Outsourcing
---
Automate My Marketing With My Virtual Assistant
by Francis
(July 05, 2012)
If you have a website or a blog, then you know how much work it can be to follow up with all the
To Do's
I should have done this
If I could only find the time to do XYZ.
With my virtual assistant, this all works like a wonder.
In fact, we just share the work.
Twittering?
My VA has my back.
Distributing my RSS via Email, Twitter or Tumblr?
I set it up once, then my assistant helps me get news items out regularly.
Almost effortless marketing is possible if you train your assistant once – and then use his skills to the maximum!
---
Some factors are more important than TALENT
by Virtual Assistant
(July 06, 2012)
Do you know there are some factors more important than your skills while working as a virtual assistant?
Have you ever considered your VA career without a
strong internet connection
reliable power backup system
No one discusses these factors while talking about a VA's qualities, but we will definitely do!
---
Challenge your Virtual Assistant from time to time!
by Francis
(July 09, 2012)
Today I gave my Virtual Assistant a little challenge 🙂
He is to build one of the pages on ideal-helper without my help.
He already has done many of the steps, but this time I want to see how well he does when he has to do the SEO of a webpage.
In my opinion, it's good to give your VA a challenging task to mix up any repetitive jobs – it sure would be more fun to me!
Doing this will teach you what sort of VA you have – and both "sorts" of VA are just as good! – because people like to work differently.
One likes work he can do with instructions and without much involvement
The other prefers challenges and learning new stuff. Provided he gets the guidance.
I think I'll ask my VA to write a post from how he is thinking about this.
Comments for Challenge your Virtual Assistant from time to time!
Oct 13, 2014
Been there..Done that =)
by: JomvieChallenging tasks will help you determine your virtual assistant's ability and what are the things that he/she is not comfortable to work with.

And this is by far the most effective gauge for trial and error to be more productive.

And I had been on this trying test for quite some time =)

Feb 20, 2015
You Need To Trust Before You Can Challenge Your Virtual Assistant
by: FrancisIf you try to give a newly hired assistant a very hard challenge right off the bat, you risks scaring him or her away.

In my opinion, this applies double for VAs from the Philippines. It is really important that you share the thoughts behind a challenge with your virtual assistant. If the VA knows why he is doing the task that he might, perhaps, not feel up to then the pressure is much less.

If you don't tell him your plans beforehand, the virtual assistant risks to think, "Hey, I need to do this but I can't do this. I will fail. I risk to get fired."

That's why I don't recommend doing too many challenges too early in the working relationship. If you have been working together a few months with your VA closely and if you explained the background then, go ahead, give them challenges.

Continuing to give virtual assistants challenges helps them train their skills and not get bored with their tasks.
Increasing the Difficulties of the Challenges for my Virtual Assistant
by Francis
(July 11, 2012)
My Virtual Assistant is pretty knowledgable about SEO and web-mastering by now. By teaching him some things while outsourcing tasks to him, I believe he learnt a lot by now.
I wanted to give him another little challenge, but it ended up being pretty complicated. I won't bore you with the details, but I want him to do some SEO for me on a future page.
Will he do a good job? I don't know yet. Although I have a feeling that it'll be great (no pressure! ;))
But it will be a great learning experience for both of us!
He did a great job finishing my last "Challenge" 🙂 You can see the results of his page-building right here.
Related Post: Making Hard Decisions
Comments for Increasing the Difficulties of the Challenges for my Virtual Assistant
Feb 20, 2015
Adapt the Challenges to the Abilities of Your Virtual Assistant
by: FrancisI have many ideas and extremely many projects that I'm running with my virtual assistants at all time. Actually, I'm working on too many projects at the same time which lowers my productivity.But split testing different approaches and challenging your virtual assistants to do different tasks has many advantages. You avoid boredom from your virtual assistants. You screen for their ability and find out which tasks they really feel comfortable with. You get more tasks done in parallel and many more.

On the other hand, following up on those challenges and really measuring and implementing the lessons learned is a skill in itself. But that's something to worry about for the employer. The virtual assistant only has to do his best with his challenges.
Worry-free business building thanks to my Virtual Assistant
by Francis
(July 16, 2012)
I have some non-website related stuff to take care for now.
Of course, I am still doing something for ideal-helper every day.
But it sure is calming to know that my virtual assistant has my back.
With his help, this website is growing more and more each day – faster than if I would have tried to do it myself.
We still have much stuff offline that we didn't even publish yet. So be sure to stay tuned in 🙂
---
Stuck in a Train, I am Not Losing Time. I Have an Opportunity to Work Together With My Virtual Assistant
by Francis
(July 17, 2012)
Today I was travelling to friends and I got stuck in the train. That's something everyone can relate to.
Right?
Instead of being angered that I am losing time by doing nothing, I can quickly whip out my cell phone. Sent my VA some voicemail instructions and get some work done.
How often are you losing time waiting in line, waiting for a phone call and waiting for anything to happen?
Whenever this happens to me, I have my notepad and my cell phone ready and my virtual assistant who is faithfully waiting for my work instructions. This sort of flexibility really increases my productivity.
Comments for Stuck in a Train, I am Not Losing Time. I Have an Opportunity to Work Together With My Virtual Assistant
Sep 18, 2014
sit back, relax and turn on your mobile phone
by: JohnThat's one great kind of an idea.. Davao also jams during peak hours, but I usually turn on my mobile phone for some games 😀

I might try that for quite some time—I just hope I won't get dizzy.
Want to Become a Proactive VA? Why Not Get Help from the Internet!
by Francis
(July 17, 2012)
Working as a virtual assistant has become much easier nowadays. Internet is stuffed with some real high quality material where you can feed yourself with the best of information and processes.
If you know to how to research a keyword in Googleor in any other search engine, you can say that you can limit the world to your fingertips.
Similarly becoming a virtual assistant has been easier than ever and you can teach yourself by getting information through different online posts and articles.
---
Others work, you sleep!
by Francis
(July 18, 2012)
I actually thought about using "others work, you sleep" as my domain name for a while. It was thought to be comical, with a true meaning deep down.
If you hire virtual assistants from the other side of the world, then your work gets done in your sleep, literally
This not only is effective, but sometimes even fun!
My VA works late at night some times, and that's why I can see him work right when I'm at the computer, too. I prefer it that way.
A personal online assistant is the best asset a website owner could ever have.
Read More about how to Start a Online business
---
Hiring One vs. Hiring Many Providers on oDesk
by Francis
(July 21, 2012)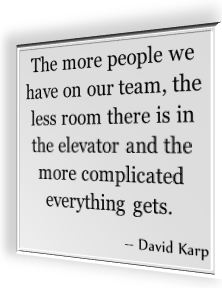 As much fun as outsourcing is you have to remember that taking care of a team member is work too. If you just randomly hire dozens of people, you will soon see that emailing with everyone will take up all your time.
The optimal solution from my point of view is to hire and train one and only one permanent personal assistant. Teach him the most important things he has to know, especially tasks that are repetitive and come up again and again.
If you then have specific work needs you can hire other providers on an off-an-on basis. Hire them, have them the job get done and then release them again. Everything else is just much work and too much hassle.
As soon as your personal assistant is well trained, he will need minimal supervision. He will especially need input from you as his employer to give him tasks he has to work on.
Outsourcing is all about gaining more free time, not losing free time because you will use all the time you freed up to look after your several virtual assistant.
So don't work hard, work smart!
---
Using Voice Transcription For Writing Books
by Francis
(July 29, 2012)
The biggest difficulty when writing books (or reports or even emails) is experiencing writer's block.
By using voice transcription for writing books, your writing speed greatly increases – and your writer's block decreases.
If you think you cannot use a virtual assistant because you don't own an online business, this is the ONE application for outsourcing that I recommend everyone should use.
Writing text over the internet is a skill that is not optional anymore. Unless you live far away from all civilization.
So, if you ever wanted to get some good writing done, think about recording your voice.
However, when using voice transcription for writing books, you need to focus on using short sentences that read well.
You'll be surprised how different your writing and your recorded speaking appears to the reader.
---
Who is outsourcing?
by Francis
(July 31, 2012)
If you are not involved in outsourcing yet, you may ask yourself: who are those people doing outsourcing?
Big corporations CEOs?
Famous entrepreneurs like Tim Ferris?
Crazy people like the author of this website?
It's not that crazy.
Who says you have to do all chores online alone?
Why not save some time?
Comments
comments