by Francis
(04 June, 2013)
The model of Asksunday seem very nice, for personal outsourcing. But in my opinion it is more suitable for beginners in outsourcing.
If you have gotten your feet wetter a little bit, then I really recommend hiring someone on hourly basis.
Even better – Using a system that has you paying for your virtual assistant exactly depending on the time they worked.
That can also be on smaller increments than an hour, For example 10 minutes. If you do that you will never have to worry about paying for more than the assistant actually worked for. With these ideas of those requests, it seems to me a little bit unclear how long each request takes.
Exactly 10 minutes? Up to 10 minutes? If a task takes only one second… Will it be credited as a 10 minute task?
Another thing I wanted to comment on was the idea of having an army of virtual assistants.
Do note that managing an assistant can be quite a bit of work too. Of course, after sometimes your assistant will be able to do many things without your instructions. But especially at the beginning, you will need to manage your assistant closely. And even after that ideally you communicate with your assistant daily.
Now imagine doing that with an army of assistants.
But all in all – I thank Tim Ferriss for inspiring me to trying out the Four-Hour-Work-Week myself. I think I wouldn't have done it without him.
Maximizing the ROI from Viral List Mailers with the Help of a Virtual Assistant
by Francis
(05 June, 2013)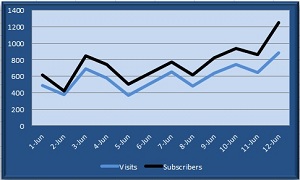 It has become a little bit silent on this blog these last days. My virtual assistant has been very busy helping me researching, testing out, tweeting and eventually working on a manual all on the subject of viral list mailers.
What are Viral List Mailers?
I will be writing a post about this subject soon. But for now, here is my definition of viral list mailers.
They viral list mailer systems function in a way that you can get traffic from other people in exchange for reading their e-mails.
For reading different emails with offers all centered around internet marketing, you can deliver traffic on the push of your button to your own landing site. It's quid pro quo exchange.
Why are list mailers interesting to me?
For one, it is just another idea of getting traffic to our website. I have to admit, to me personally, it has been a very interesting idea. I have been poking around the subject of list mailers for quite some time – a few months, actually.
But in the end, what I'm really interested is to boost start the opportunity to generate traffic with list mailers by using a virtual assistant. My VA allows me to bypass the time lost from clicking and reading through all those offers and still getting my traffic in return.
Because there are so many different list mailers out there, I want to innovate their use that with the help of my VA. What I present to you is only a list of the most effective of converting tools.
My Virtual Assistant Organized a Data Entry Specialist for My Team as a Hiring Manager
by Francis
(13 June, 2013)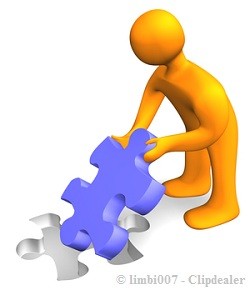 When you have worked together with a virtual assistant for long time, there is a big advantage you gain. Since he knows you very well, he can train and hire other people for you.
You can leverage the training you invested into your virtual assistant. By having him, teach the same skills to others.
This way, you multiply your efforts without you spending more time in hiring, managing and training new assistants.
This only works if you have a relationship based on trust with your primary assistant and he of course the right person and has the right training.
All in all, I am extremely happy that my main assistant has the capabilities of acting like a hiring manager, doing the interviews and training new workforce for my team.
This way, I can scale down my business or up as I needed. This is one of the bigger reasons why I strongly recommend to you that you invest time and efforts into training your own long time virtual assistant in opposite of having several sequential assistants one after the other.
Comments
comments