by Francis
(30 Apr, 2013)
I hope you haven't missed our updates. These last days were a little bit hectic and I almost had not enough time to even give my virtual assistant some work instructions.
Luckily, I have previewed this beforehand and prepared some work for him to do.
This is also what you should take away from this blog post. If you have a VA, especially if you have him working for you full-time, you must be sure that you have work for him to do at all times.
If worst comes to worst and works just runs out because your virtual assistant is too effective at what he does; then you can have a few, not too many, E-books ready for him to read.
Invest the money into the training of your VA. The lessons he reads from the E-books can be useful for your business too.
Comments for Have a Backlog of Work Instructions Ready for Your Virtual Assistant In Case You Get Tired
Would You Give a Virtual Assistant Access to Your Emails?
by Francis
(08 May, 2013)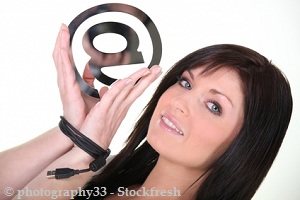 Some time ago, I discussed the idea of using a personal assistant to pre-screen and order your private email with a good friend.
In my case, it didn't really work out when I tried out working with and Indian virtual assistant.
That's because my native language is German and I have a lot of German Emails.
If your native language is English, would you give your virtual assistant access to your emails?
Internet Not Working – My Virtual Assistant Is Missing In Action
by Francis
(14 May, 2013)
Although it happens very rarely, my VA has problems with his internet connectivity.
When I worked in the past with a personal assistant from the Philippines, she had to fight from time to time with power outage issues. Without an internet connection, a virtual assistant can hardly work for you.
How can a VA work if his internet does not work?
If you have worked together with your VA for a long time, there might be a few tasks that are possible to do offline. Such as data analysis, putting data on Excel sheets, writings tasks, and transcription of already downloaded audio recordings – stuff like that.
If you are smart as an employer, you prepare several tasks like these for situations where your VA is cut off of your internet connection for some time.
Comments for Internet Not Working – My Virtual Assistant Is Missing In Action

My Virtual Assistant Gets a Diary So That You Can Follow Along His Every Move
by Francis
(23 May, 2013)
My virtual assistant takes quite some time every day to update me about his work. He prepares his work updates in the format of a diary for easy reading on my end. Everything is designed so that I can review his work and give feedback to open loops as fast as possible.
Since he is updating me with lots of work from his work day as a virtual assistant, I was sure you would be interested in getting a look behind the scenes.
We are setting up a blogger blog right now. My virtual assistant helps me get some technical issues out of the way. Such as blogging related stuff and sub-domain mapping and stuff like that.
Luckily, I can send my virtual assistant some instructions on how to do that and he can help me implement that. When the diary is done, I'll let you know.
Stay tuned for seeing exactly what virtual assistant does every day for me and my businesses. And if you want, adapt his ideas and his working steps for your own businesses.
Be sure to let us know if you like or enjoy or, perhaps even dislike seeing my virtual assistant at work.
Bringing Order into the Chaos – A Great Productivity and Organization Tool
by Francis
(May 30, 2013)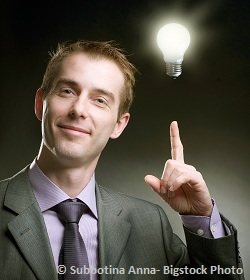 I started using simpleology daily. It makes me much more efficient.
Just by doing some training and ordering my to-do list in an intelligent way, I get much more done.
The cool things about simpleology are:
Its free,
Its browser based,
Its effective,
It really saves time and gets things done.
I highly recommend it. I am using it regularly to organize my tasks related to my website business as well as to my daily chores.
There are even some mobile versions of it, but I only use it on my desktop computer.
This is one tool you really shouldn't miss. You can even invite your virtual assistant to also use the tool.
One of the steps to get you more efficient is actually designing some task to delegate. So if you want to implement this tool together with your virtual assistant, it is a great fit.
Is Outsourcing Easy to Do?
by Francis
(31 May, 2013)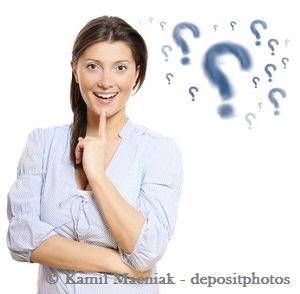 When you read websites and blogs of people doing outsourcing, people like me, you can get the impression that it is an extremely easy thing to outsource.
I'll be honest with you: it's not always easy.
You have to learn the ropes.
You have to learn how to delegate your stuff to virtual assistants you can trust.
You have to learn how to manage them, interview them, to get them on your team. You also have to learn how to not spend too much money on them, or how to manage them wisely.
In the end this website, Ideal-Helper is geared toward having you learn from my real life experience as they happen.
You don't need to spend one cent on outsourcing before you haven't learned everything.
But in the end, learning how to do outsourcing in real life does only come naturally when you do it.
So outsourcing isn't always easy.
But once you've mastered it or even started doing it, you will enjoy the additional free time so much that the little effort of learning tools and trades of outsourcing will seem small to you.
Read more advantages of outsourcing
Comments for Is Outsourcing Easy to Do?
Comments
comments