by Francis
(5 March 2013)
It's already the second website from SBI-ers that we are going to do a thorough BlockBuilder 2 conversion on. I'm looking forward to the work and to learning new stuff as well as to the excellent business opportunity.
If you have a website in BB1 that you don't have the time or the energy to convert to BB2, please feel free to contact us. We are likely to be able to help you with your conversion.
Continue reading more about Sitesell Virtual Assistant
Thinking About Buying Stock Photos from Fiverr? Better Think Again
by Francis
(07 March, 2013)
It is not a good idea to buy stock photos from Fiverr or similar services.
Why?
You won't get the copyright information with it. In other words, you will purchase pirated stock photos and paying money for it.
What's the worst thing that can happen?
Well, a stock photo bank can catch you using those photos and then it's going to get really expensive. Legal fees and legal battles are not known to be easy and easily paid.
So do yourself a favor and stay away from services like Fiverr if you are looking for stock photos. I've made the same mistake but luckily my only damage has been to pay $5.
Continue reading the complete case study about buying creative commons images from Fiverr
Beginners Guide to Outsourcing
by Francis
(08 March, 2013)
Are you a total beginner in the area of outsourcing? Don't you even know where to start?
I was once at that point, four years ago. Since then, I have made many experiences. I'm sure you are looking out to get an easy, down-to-earth beginner's guide to outsourcing.
How do you get that Outsourcing Guide?
You can simply sign up to download it from our free coaching sessions by just signing up to the form on the right.
What will you learn?
My virtual assistant and I will take you by the hand and lead you step by step through the process of understanding and mastering outsourcing.
Then, you can apply this knowledge to whatever you need.
Think hard about where you want to save time now.
Make it possible.
How? By getting your free beginners guide for outsourcing and free email coaching from us, from our experience.
Why is it free?
Because I don't want you to stumble in the dark and make the same mistakes I did.
We would be very happy if you followed along and send us your comments from time to time.
We thrive on your feedback.
Prioritizing Your Work for Your Virtual Assistant If There Is Too Much To Do
by Francis
(11 March, 2013)
Sometimes, I would have so many ideas I would like to hire ten virtual assistants and get them all done. But before I do this, I need to stop myself and think.
No one can start out and have enough work to do and manpower to supervise ten virtual assistants. So, I keep the numbers of co-workers on my team low. At the moment, there's my main virtual assistant and my transcriptionist.
For times like these where I have several projects running, I simply prioritize the tasks and let my virtual assistant know which tasks to attack right away and which tasks later when there's more time.
How Your Virtual Assistant Can Help You with Video Search to Create Great Content
by Francis
(19 March, 2013)
Short, time-effective but effective method to build quality content fast.
Step 1: Have your virtual assistant research videos regarding your niche subject on YouTube.
Step 2: Have him compile the best videos in an Excel-sheet
Step 3: Watch one video – Take notes
Step 4: Record a voice transcript with your thoughts about this video
Step 5: Your virtual assistant creates a post out of the transcript and embed the video that inspired your blog post.
Step 6: Feel free to contact the video owner that you have made a post based on his video. He might promote this on his own social networks and you gain double.
Step 7: Enjoy great new content on steroids and great new relationships.
See an example of a page inspired by a YouTube video.
Read more pros and cons of outsourcing
Good Tool for Video Instructions but It Is A Little Slow
by Francis
(13 March, 2013)
I swear by using Jing as a screen instruction tool almost every day. One little thing is bothering me with it, though.
It takes an awful lot of time to start up when you don't have it run in the background. And when it does run in the background, it takes a quite considerable amount of computer resources.
Do you have the same experience than I have?
I'm always on the lookout for better programs to make managing my assistants easier. Actually, my VA has researched a big list of transcription programs for me. I'll feature them in a future post.
For now, Jing still is the most efficient tool for a screen recording in my opinion. Just the start up time is bothering me a little bit.
Read more about free screen recording tool
How Your Virtual Assistant Can Help You with Your Twitter Profile
by Francis
(12 March, 2013)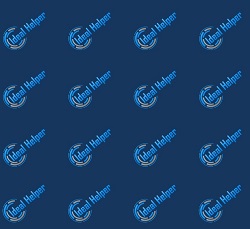 I am just getting started in world of twitter. I like researching interesting tweets and following people who have only interesting stuff to say. I try to filter out everything else.
As you might know its important that you have a customized Twitter profile as well as a logo or a personal picture. Else you look like just everyone else.
These tasks of customizing my Twitter profile were outsourced to my virtual assistant. I think he did a very good job. Check out our Twitter profile here and follow us if you also use Twitter.
Comments
comments