by Francis
(October 08, 2012)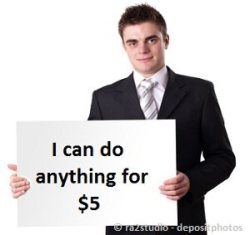 I browsed around on the Fiverr website and was looking for worthwhile Gigs to buy.
I was really tempted by a couple of copywriting Gigs where freelancers offered to proofread some sales letters, emails, advertisements in order to maximize their effectiveness.
In the end, I chose not to do this.
Why?
Nobody knows my website, ideal-helper, as well as I do.
Outsourcing the task to talk about my website would probably be fake and not very personal.
So I hope you bear with me when you read my emails which are not that professional.
On the flipside, they are honest and authentic.
What you read on my blog posts or in my emails is really how I am talking.
So don't hesitate to comment or leave us a note or even write us an email using the contact us page.
We are here and happy about your comments.
Comments for I Was Surprised to Read that You Can Outsource Copywriting to Fiverr!
Stop Yourself from Procrastination on the Internet – Start Getting Productive
by Francis
(October 08, 2012)
In order to keep myself productive when working on the internet, I like to use a set of different plug-ins in my favorite browsers.
One of them is LeechBlock.
You can use it to add your favorite time wasters to a list of black-listed URLs.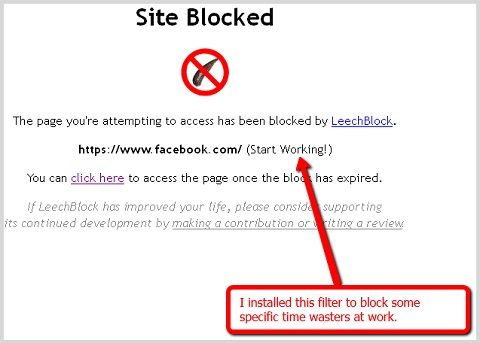 Of course you shouldn't be there in the first place but we are all human, right?
Anyways when I install this plug-in, I put Facebook in there first.
I knew from another time recording software that I've spent most of my procrastinated time on Facebook.
Perhaps that's a good place to start.
If you're working with a virtual assistant, you should make sure that he or she is not wasting your time on Facebook either.
So perhaps it could be a good addition for a virtual assistant too.
Teaching My Virtual Assistant a Complex Multi-Step Process Once and Profiting From It Forever
by Francis
(October 10, 2012)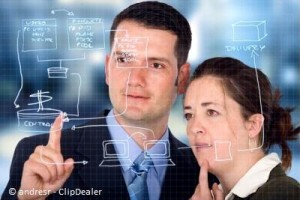 Today, I gave my virtual assistant a challenge with a one week deadline.
I explained to him about a process of setting up a complex share-to-download button webpage only with a 5-minute video.
He has access to most of the training tools and can research freely but still it's a challenge.
I'm very interested in seeing how this will work out.
---
Update:
My VA has completed the challenge with ease and elegance. Check out this link to see what he did for me. Quite a piece of work. 🙂
How I Outsourced a Review about Wordtracker Link Builder Service
by Francis
(October 12, 2012)
If you think about using a system for link building in order to increase traffic, the Wordtracker Link builder tool is probably not a bad choice. All in all, I could recommend it.
However, I believe that SBI! has the better tools.
If you want to get an unbiased research about the Wordtracker Link building tool, I highly suggest you check out this post.
Make Use of Outsourcing to Escape the 9-5 Rat Race
by Francis
(October 16, 2012)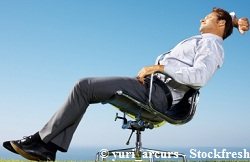 You know what? I am looking forward to getting a full-time job.
I am motivated to do it and I will give my all to it. Still my website businesses are an important part of me and I have much enthusiasm for them. I'll be able to continue to run them by using outsourcing to keep them going.
Perhaps, you already considered quitting your job once to do the thing you love but you're missing the money.
Have a good hard think about what is needed to become your own boss now.
I got whacked a dozen times by this darn productivity tool today!
by Francis
(October 16, 2012)
On the bright side, I got a lot of work done, too. Imagine a program that every time you try to do something unproductive like;
Browse on Facebook
Read an online comic
Waste time on Twitter etc…
It whacks you and blocks the site!
Well that happened to me to day – repeatedly. Still, I'm happy to have the God-darned tool. 🙂
How to Know When You Got Yourself an Awesome Virtual Assistant
by Francis
(October 17, 2012)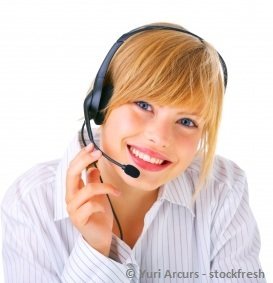 It's not hard to hire someone to do a job like instructed. It is extremely hard to find someone who does their job before you even asked.
Of course your virtual assistants can't read minds. But with time and experience, a great virtual assistant will learn to anticipate the wishes of his employer.
Part of what makes a good assistant, a great assistant, is when he proposes alternative ways to solve solutions that are better than what his employer told him to do.
Never be afraid to encourage your virtual assistant to share his points of view.
There's a lot to be learned and a lot to be gained from.
Outsourcing is the New Trend. Get on the train Instead Others Do It Before You.
by Francis
(October 17, 2012)
A few years ago, outsourcing was a shadowy activity that only dubious characters did. Either that or extremely modern innovational thinking people.
Nowadays, outsourcing is very much a current trend. More people than ever are working over the internet together with virtual assistants from all over the world.
To do outsourcing is not only a privilege of people from the US. Even in the EU with me based in Germany, more and more people discover the advantages of doing outsourcing.
What was crazy yesterday is very in today.
Don't miss out on this opportunity.
Asking too much from my Virtual Assistant
by Francis
(October 23, 2012)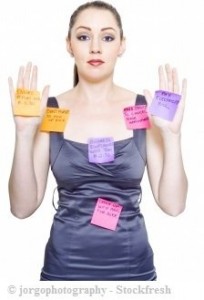 As you know, I have one main virtual assistant, my right hand, so to speak. He knows the ins and outs of my website and helps almost everywhere. It has gotten to a point where I can point out what I want on a screen recording and simply tell him what I need – and he gets it done.
It's easy to fall into the trap of being comfortable because "my VA will take care of it".
Recently, I have shared one of my typical long voicemails with him, where I ramble on and on about what is to do.
Unfortunately, my instructions where not clear at all.
Fortunately, my VA asked me for clarifications right away.
If we didn't have worked together for so long, then it could easily have happened that he would have stopped working for me.
Really, it's that simple. Overwhelm your VA, and he will do… nothing.
Out of fear of doing something wrong, many VA's will choose to fall into inactivity before doing a mistake they cannot make right again.
It's a critical error as an employer to be unclear with your instructions but high with expectations.
Luckily, I got this feedback quickly. Learn from that.
Comments for Asking too much from my Virtual Assistant
How Do I Know If My Virtual Assistant Has A Strong Internet Connection?
by Francis
(October 23, 2012)
The most important resource that your virtual assistant needs to have ready for regular use to work for you is a strong internet connection. It is your job as an employer to make sure that the person you have hired actually has a strong internet connection. If you use tools like oDesk, then this doesn't matter too much because you can see the activity in the screenshots from oDesk's own software.
Still to make sure that a freelancer is not working slower than necessary due to some optimal internet speed; make sure to do some tests with him. The easiest test is to ask for a screenshot of an internet speed measuring site.
A better and more sure test is to actually set up a Skype call. Doing a Skype call with a virtual assistant you've just hired will test for several things.
His level of English.
Does your virtual assistant actually have a headset ready for a Skype call?
The quality of the internet connection.
When you start out work with a virtual assistant, let us start out right. Before you will be sorry about the quality of the internet cooperation, make sure you double check everything.
Why You Want to Listen to Me When I'm Talking about Outsourcing?
by Francis
(October 24, 2012)
Welcome to my outsourcing blog and feel free to look around.
If you wonder why you should listen to me and learn from my about outsourcing experiences, then I want to tell you that I have already outsourced over 4,000 hours of work from my life.
Not too bad, isn't it?
Online Business Strategies That You Can Outsource to Your Virtual Assistant
by Francis
(30 October, 2012)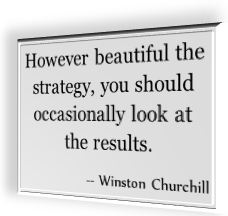 Last weekend, I spent almost all of my time reading a great book about online marketing strategies. I can't wait to implement all of them into my business.
Normally, I would only read about them and never actually implement them into my websites. With the help of a virtual assistant, I can get to every one of them.
The latest thing I'm excited about is split testing.
Comments
comments