by Francis
(February 15, 2014)
To bring you even more news, tips and articles about real-life experience of hiring virtual assistants, we invited Denise into our team. She will be starting her trial period for a position as a full time virtual assistant.
Please wish her luck, but to be honest I have a quite good feeling about her work 🙂
She is from the Philippines, and has great English skills. We hired her from a specialized service for full time VAs from the Philippines. Also look out for the diary posts from my VA's side, because we will be adding the impressions of her work and daily experiences there also.
For me, I am excited to be able to "attack" more ideas and projects, since I have more inspirations than I have time to implement them. Time to close a few open loops and get more projects going.
As a nice side effect, we will be able to enjoy more opinions from the "virtual assistant point of view" with Denise on our team. She already started leaving some comments on some of my blog posts, where she adds insightful details from her point of view.
Some challenges in the first week of setting up the cooperation with this new full time assistant are
Supervising her work with a specialized screenshot recording software
Making sure every work day there is a daily update sent to my team
I am sure that if we can overcome these doable challenges, we are able to dive into a multitude of interesting new projects.
And my VA can make sure I don't only start with these projects, but that I also finish them 🙂
The importance of daily updates
by Francis
(February 18, 2014)
Denise proves to be a very motivated candidate for working as a full time virtual assistance.
One thing that is very crucial for work supervision are daily updates. The optimum is of course when you have screenshots of the work of your assistance.
That is an aspect that we still have trouble with. But I instructed my assistant to test a few screen recording solutions with Denise.
We will report what worked best.
Reviewing screenshots from your VA to be able to manage them
by Francis
(February 18, 2014)
You need to be able to review the screen of your VA as he or she works. This might feel intimidating at first for the VA.
Your job as an employer is to take that fear and / or uneasiness off your assistant. Build some trust.
However, this information is not optional. In my opinion, it is mandatory to be able to manage the time of your VA effectively.
One example: my VA wrote a preface for an eBook for me. She researched information on how to do that. She poured in considerable amount of time into this task.
Even if the end result is really solid, it could perhaps been achieved with less time.
How? When you, as an employer, review the screenshots of your assistant from time to time, you can simply call them (or send them a voice message) whenever you see something that could be better or different.
This way, your assistant does not continue to use time (for which you are paying) in an effort to do something that you don't want.
Record the screen from your assistant and you save time.
Don't do it and you waste time and resources.
When you use oDesk, then there is a free built-in screen recording software for the VA that solves all that for you.
Using Skype or Emails to communicate with your assistant?
by Francis
(February 21, 2014)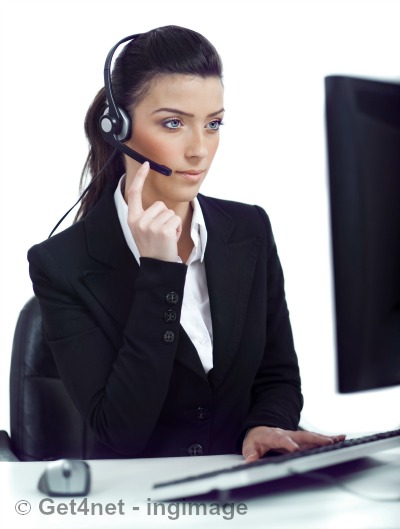 When possible, I try to put some time aside to Skype with my new full time VA, Denise.
When you are on the phone, it's much easier to show you are human and to emphasize what is important to you.
It's doable with voice recordings, too. But being able to go back and forth, perhaps making a joke to relax your assistant, helps a lot.
Believe me, your assistant will be very nervous when working with you at the beginning. Especially if it's an assistant that is not very experienced.
So do invest some time into building a healthy working relationship with your assistant in Skype at the beginning.
Note: it is not always easy to Skype with your assistant.
Bad internet connections,
the time difference,
and most importantly the fact that many foreign assistants are self-conscious about their spoken English skills
will make it hard to get them on the phone.
But do try 🙂
The interview extract linked below will teach you more about how to effectively communicate with your VA.
Comments for Using Skype or Emails to communicate with your assistant?
Sep 25, 2014
English is our second language
by: JomvieYes, indeed. Since English is not officially everyone's mother tongue, and served as only our second language that we seldom use for casual talks, it gives off the uneasy and not so comfortable feeling when talking to someone who fluently speaks with it.But, if you are interacting day by day, it gets easier—you just have to get used to it.
Comments
comments