by Francis
(March 02, 2014)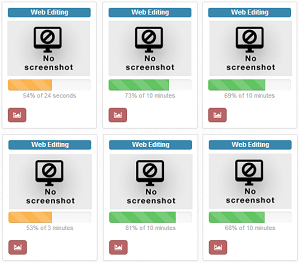 We worked with Denise for 3 weeks. Unfortunately, I have had trouble managing her work because the time tracking of her work did not function as it should have.
This can be due to the time tracking service used (we used hubstaff which worked out for my main assistant, but not so much for Denise). But it can also be due to the personal preferences from your full time assistant.
To prevent this issue, especially for a trial period where you get to know your future full time assistant – here is the proposition from my main VA:
Hire the new assistant, but make sure to start them on a 40 hour contract (not more not less per week) monitored by an outsourcing service that pays only for hours tracked.
Click this link to find just the perfect service for that.
Are there any disadvantages of having a virtual assistant?
by Francis
(March 11, 2014)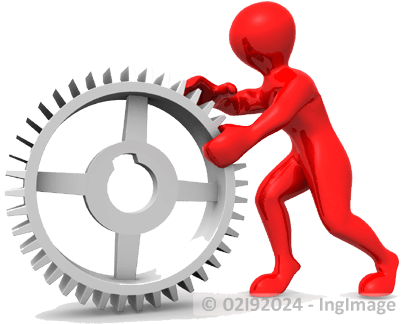 I am sure it's very visible that I am an absolute fan of VAs and the idea of outsourcing. But I got asked by a visitor if there are also not some disadvantages in having a VA.
To be honest, nothing is ever perfect, and outsourcing is not for everyone. One big disadvantage of having a VA is that you have a great deal of responsibility.
If you cannot deal with taking care of a coworker, training him, paying on time and making sure that you can communicate on a regular basis, then you should re-think if outsourcing is for you.
But these challenges can be overcome quite easily, in my opinion.
And the advantages by far outweigh the cons.
Be sure to read on to learn about 7 advantages of having a personal/virtual assistant.
Managing a full time virtual assistant from the Philippines – No start is easy
by Francis
(March 12, 2014)
Working with my full time VA from the Philippines sure has its ups and downs!
Just wanted to let you know that I have published Denise's very first work update, which is a first-perspective little letter about her impressions during her first week as a VA working on my team.
Even if you didn't yet start with working with VA's, I am sure that this look behind the scenes can be quite eye-opening and can increase your horizon as an entrepreneur.
Click here to go directly to her diary entry.
Comments for Managing a full time virtual assistant from the Philippines – No start is easy
Sep 10, 2014
Don't limit yourself
by: JomvieI also had a rough start working as a virtual assistant. I am just too fortunate to be given the kind of employer who is so helpful in making my way through to my new career path.Although I've worked with a couple of online employers a few years back, but my main focus is to write contents.And, yes, I can say that I've increased my skills and can even create some images/graphic designs apart from writing contents.

My advice to those who would like to start their career online to not hold back and don't limit yourself from doing new things.
Escape the Cubicle! Succeed and Earn Money from Home
by Francis
(March 12, 2014)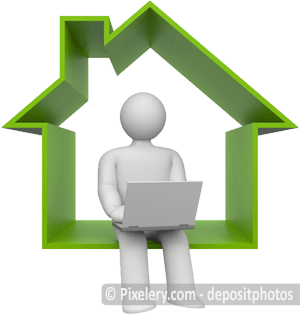 In my opinion, there are many opportunities in working from home and earning your livelihood on the internet. It does not matter if you are
a virtual assistant and do freelance work
or a person working a day job who wants to take responsibility for an additional income.
The difference is only the quality of the information you receive to attempt that dream.
(By the way, the dream is a lot less impossible that your friends and coworkers may want you to believe. But it is not easy and will require an effort from your side.)
But nothing is more frustrating than going down one strategy found on the internet and wasting hours and hours, even years without getting where you want to go.
Many programs promise you riches overnight. Flee them where you can.
Success takes effort, perseverance and the right strategy.
And since you are on this site, you know all about the unfair advantage you can gain if you "super-charge" your own efforts with the support of a trusted, efficient virtual assistant. Right?
If you want to join the revolution of entrepreneurs and online workers that escape "normal" 9-5 jobs… then join the "Work from Home Revolution"!
Comments
comments