by Francis
(November 01, 2013)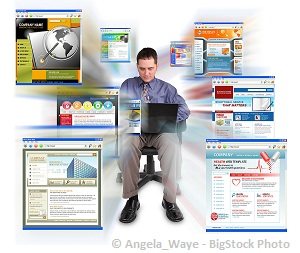 With the right skill level and training, an assistant is able to provide a tremendous amount of work and results in a short amount of time.
Let's take an example:
My Virtual Assistant logged 2,5 hours of time today, using the time recording software of a popular outsourcing service.
There, he listed what he managed to do in this amount of time.
He researched, downloaded and inserted free stock photos in my content pages
He fine-tuned an existing job opening and pre-screened the candidates that applied to this online job offer
He transcribed an audio recording of 320 words and sent it via email to the proper recipient
He earned credits on a website for online survey answers, which is essentially data entry work
All of that in 2,5 hours. No distractions, no procrastination.
If you can work that fast yourself, and can afford to invest the time to do so, then you don't need a VA.
But if you can make use of the extra free time, and a virtual assistant is more effective than you, then you should get started with outsourcing.
Read on to find out my preferred outsourcing service.
Your Input Required: How Can We Increase the Readability of our Blog?
by Francis
(November 01, 2013)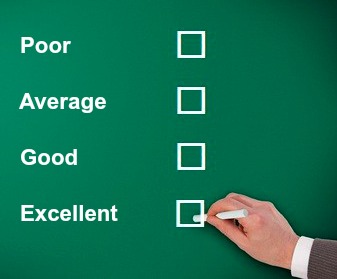 Today, I need your help and opinion, so that we can make our blog even better readable for you.
It'll take less than 2 minutes, tops.
I have published a poll using a survey maker with the help of my VA.
Please click the link above to participate in the poll.
Don't Get Too Used to Your Assistant Doing Your Stuff
by Francis
(November 28, 2013)
Phew! I just tried to work a bit on re-organizing the design of my sites.
Looks like I lost the habit of working on my sites myself. Why?
My virtual assistant implements my wishes and video instructions so perfectly, that all work gets done overnight.
But as a side effect, the work he does looks effortless.
Figures that his webmaster duties are not as easy as I imagine somehow. That's what inspired me to remind you all to do the work of your VAs from time to time.
This will keep you on track on how much your assistants are performing for you.
What tasks does my Virtual Assistant usually do on my websites? Just read on…
Comments for Don't Get Too Used to Your Assistant Doing Your Stuff
Sep 10, 2014
Super VA
by: JomvieYour main VA is sure a hard worker, dedicated to his job. I can't imagine myself re-organizing a web site overnight.He hand me some knowledge about technical stuff and I thank him for that at least I get to experience those stuff for awhile 😀
Feb 20, 2015
Writing down Lessons Learned Is Important
by: FrancisMy main VA is taking up many more tasks than I was doing in the past. I am positive that he has surpassed my skill level using SBIs tools by far.The most important thing if you're in a situation where your virtual assistant knows these stuff than you is that you still understand enough so that you can take care of your business even when your virtual assistant is not there.

One lesson that is important to remember is that you ask your virtual assistants to write down his lessons learned from time to time. It can be in a format of teaching materials or a step by step instruction. This is especially useful if, like me, you have more than one virtual assistant. In this case, you will want to have one virtual assistant relay his learnings to the other.
Comments
comments