by Francis
(September 01, 2012)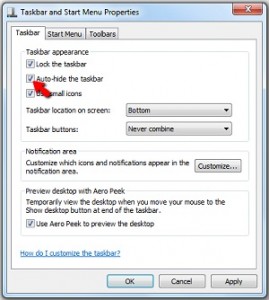 Here's a very effective and fast productivity life hack that I learned today:
Hide your icon tool bar, which typically is at the bottom of your screen.
You would be surprised how distracting it is when you are working online.
How to do it?
In Windows, you can right click your tool bar, select properties, and select auto-hide the tool bar.
It will fade out of your screen when you are not needing it. This way, you won't be distracted all the time
By the time
By other programs
By changes in the notifications
Try it out! You'll work much more productively.
And be sure to check out or other online life hacks!
---
Keeping your Virtual Assistant Busy and Productive with a simple to do list of task.
by Francis
(September 04, 2012)
When working with a long-term virtual assistant, especially if you work on several projects at the same time, it is critical to keep an efficient to-do list of tasks ready for your virtual assistant.
Order your tasks by high priority and low priority at the least so that your VA knows what tasks to attack next.
A low priority task doesn't necessarily mean that the task does not have to be done ever. It only means that any high priority task is more important than that.
It's very simple really, but important for the productivity of your company and your virtual assistant.
I asked my VA to write about the to-do list of tasks that he uses.
---
Outsourcing to Other Countries. Is it Morally Wrong?
by Francis
(September 04, 2012)
The first reflex when people hear outsourcing, when I talk to them about the contents of ideal-helper.com is to say that outsourcing to other countries is morally wrong.
But is it?
If you are paying your employee in other countries enough money so that he can live well and you can afford it, isn't it the win-win situation?
Even if there is a job loss in your own country.
If you do private outsourcing, you wouldn't have hired anyone in your own country in the first place.
To differentiate a point of view of saying that outsourcing to other countries is morally wrong, we have created a big section about ethical outsourcing.
---
Time-Sensitive Offer: Win a Completely Outsourced Website!
by Francis
(September 06, 2012)
Ever wanted to own a website that makes you money while you sleep? You have the chance to win a completely outsourced website, right now!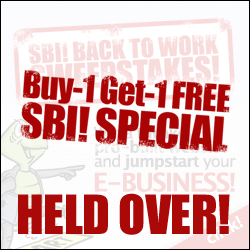 To join the sweepstake event for free, click here!
An expert team of website builders will build you your personal online business – for free! This service is worth more than 3000 $, and you have the chance to win.
Want to know more about this sweepstake thing?
Sure, profit from the video illustration to know what you could get!
---
This was one of many time-sensitive promotions done by SiteSell. Not only do they provide the best website building program out there, but they surprise you with nice gifts, giveaways or contests all throughout the year! 🙂
---
Advice on hiring people on oDesk!
by Francis
(September 14, 2012)
I got asked for some tips about hiring people on Odesk.
You may learn a few things from this!
For transcription, formatting pdf, and finding pics, you don't need to spend more than 1- 1.5$/hour (probably none of the above candidates will work for so little).
Search in the categories Data entry and/or virtual assistants.
For all tasks, very specific instructions are the best. If you are pressed for time, record what you want to get done and share the video.
---
Comments for Advice on hiring people on oDesk!

Internet Outages: The biggest challenge when working with a virtual assistant
by Francis
(September 22, 2012)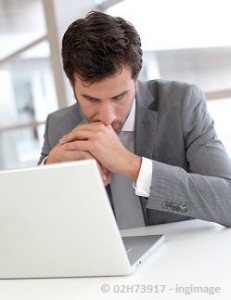 The last few days, my main virtual assistant was struggling with internet connectivity problems. Unfortunately, he was not able to work with me for a few days because of that.
I don't blame him. But you can learn from this: no one is safe from losing his internet connection at a critical time.
If you choose to work together virtually with an assistant, freelancer or even your colleagues, always think of a backup plan for when your internet connection fails:
Be it your mobile smartphone with internet access for a short email notification
An internet café
Your friend next door who lets you use his internet for a quick email update
It does not matter how, but try to keep the communication between the virtual assistant and his employer alive. Who knows what one side of the team might fear has happened.
Luckily, my virtual assistant found a way to contact me quickly.
For the future, I'll have to think if a backup solution might be a viable option – and how this fits into my business plans.
Take home message: Things can always fail
Outsourcing is useful as a business tool. But there is no need for exaggerated hype.
If it works for you and you get measurable results, that's great.
If not, you might need to reassess your strategy.
It's important to not forget the contras of outsourcing when getting into the outsourcing business. No matter how useful outsourcing is for most business owners.
---
Comments for Internet Outages: The biggest challenge when working with a virtual assistant
Dropbox – Not Only Useful, But Also Safe!
by Francis
(September 27, 2012)
A great discussion came out of a recent guest post. There is no doubt that the Dropbox is an awesome tool. But is it also safe?
I asked my virtual assistant to do some research, and he added his assessment into the comments.
Spoiler alert: using the Dropbox is dead safe!
---
Coaching a Friend to Do the Hiring Process on oDesk
by Francis
(September 28, 2012)
I have the privilege of helping a friend hiring a suitable virtual assistant for different data entry tasks on oDesk.
He has never worked on this platform but needed help quick. So that is why I am right behind him following up via email as often as I can and giving him instructions and tips using video recordings and coaching emails.
I am excited about this and it is a really nice project and I like to follow up things in real time. Also it's the perfect case study to help others on this ideal-helper site.
By the way if you are interested in getting coached just contact us and we see if we can work something out.
Anyways the most tricky part is to choose the right person. The right provider will do wonders for your business. The wrong one will lose your time and money. So of course you have to choose wisely.
Still it can be a fun process. You get to know a little bit a lot a lot of different people from all around the world.
Have fun with it!
I mean if you are a normal person and not a CEO, how often are you hiring someone?
So look at the whole process with open eyes like a kid and not like a burden that is slowing you down because ultimately it will speed you speed you down a lot.
I have written an extensive article about what challenges you'll come across when you are hiring someone on oDesk and how to overcome these challenges.
If you are in this position, be sure to check it out.
Comments
comments