by Francis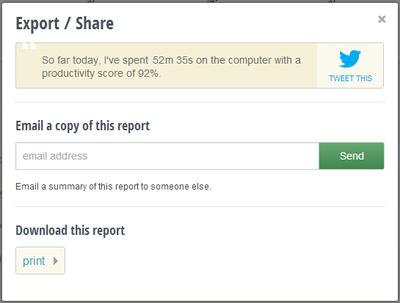 If you are the sort of person that gets motivated by the feedback of his friends, then you should use the functionality of RescueTime to publish your productivity charts.
Nothing works better as a kick in the rear than your friends calling and telling you off in real time when you go goofing of on Facebook.
Look out for your privacy!
You can publish everything, or only parts of your activity. If you are worried about privacy – the tool records (to a certain degree) everything you do on your computer! – you should only publish parts of your activity charts to a private blog that only your closest friends have access to.
Word of advice
Of course, if you want to use your computer for stuff that's very private (ahem), you can simply disable the rescuetime tool for an hour or until the next day. This way, your productivity stats stay "clean".
Comments for You Can Publish Your Stats To Get Some Accountability

Comments
comments