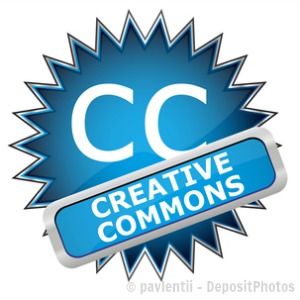 On my second website, there are around 700 Creative Commons photos from Flickr used as illustrations. My virtual assistant helps me heavily setting them up.
This includes:
Researching the pictures.
Placing an attribution back link to the source.
Commenting under the picture in Flickr with the back link back to my page.  This presented some link views.
Keeping track of all the illustrations in an organized database.
Replacing broken links as they arise and replace pictures if they are not up to date anymore.
All these tasks saved me a great deal of time. But then there was one problem.
What Happens if A User On Flickr Leaves the Platform And The Pictures Are Not Available Anymore?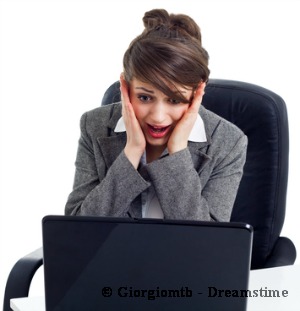 That's exactly what happened. Quite a bit of my pictures, at least a few dozen, were all from the same Flickr user. Although I received his expressed content via Flickr mail, I don't have access to that mail anymore as he left the platform.
Did I have to remove all those great pictures which I originally have the consent to use?
Since I could not place a correct backlink to attribute the author anymore, this would collide with the creative commons terms of services, I thought.
To remove that many pictures and research new ones would:
First, be hard work
Be a bit shame because the pictures from the first author were great.
Solution Attempt #1- Contacting the Original Author
My VA helped me track down the original authors of the Flickr photos. That's because he uploaded some of his photos to other photo stock banks.
By using a reverse image research tool called TinEye or Google reverse image search, he was able to track down the same user in a few other photo banks. Also by researching his nickname, he found him on social media like Pinterest and Twitter.
So, it was possible to contact them this way.
What to Do When the Original Author Is Not To Be Found Anymore?
My contingency plan if the author would not respond and/or we would not find him:
Find the official solution of what is to be done when Creative Commons photos are not found in the source anymore. For that, my virtual assistant took the initiative and contacted the team from Creative Commons.
The Answer in short: Keep the pictures
You can continue using Creative Commons photos.
As long as the pictures were Creative Commons in the first place, meaning that with attribution that one could use them, the license is still valid unless the author changes it.
Since the author has just left Flickr, the license is still valid.
Preventing this Problem from Ever Coming up Again by Stamping Every CC Illustration with a Time Stamp
Since I cannot afford to waste so much time every time a Flickr user chooses to leave the platform, my virtual assistant researched an elegant solution to the problem.
However, I would have never implemented this system if it were not for my virtual assistant who invested lots of time and hours to mark each picture and their attribution license.
Save time in the long run:
Timestamp every Creative Commons picture with their license and attribution as long as they're still up on Flickr. Luckily, there is an online tool available for that, which my virtual assistant used extensively.
It is called ImageStamper.
Using this service, it's possible to retain a proof that you had the license in the first place. This way and under the agreement of Creative Commons, if the photographer revokes his license then you can keep the pictures on your web properties as long as the author does not tell you otherwise.
Feel free to implement these tactics sooner rather than later. You cannot know when all your great Creative Commons photos, on your blog or website, will not be attributable anymore.
For the picture managing task alone including all the problems discussed in this page, a virtual assistant more than pays back his money.
If you want to learn nuts and bolts of working with virtual assistants from experience then we recommend you learn from our free email coaching.
[contentblock id=7]
Comments
comments