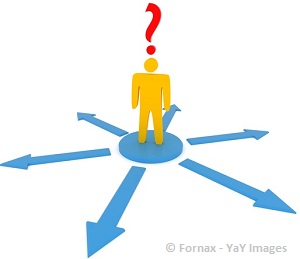 It is very useful to have a virtual assistant when you need help making hard decisions. Sometimes,
your close friends cannot give you unbiased feedback.
they don't want to hurt you.
they are not as deeply involved in a matter as you are.
Your virtual assistant is different. He probably knows the INs and OUTs about you, your business or your project. The next time you have a trouble making hard decisions…
Ask your virtual assistant
Perhaps you will remember the last time your boss asked you for input and feedback. Can you remember how eager you were come up to the best possible ideas to impress your boss?
In principle, it is not much different with your virtual assistant. When things boil down to the basics, you are his boss. You pay him. You provide him with work. It's in his best interest to come up with the best possible feedback you can hope for.
Make use of that! A lot.
It is very beneficial for both you and your virtual assistant, if you listen to feedback of one another. This will strengthen the bond between you and your virtual assistant. And more importantly, helping you with making hard decisions will make him feel part of the project.
Do you want a real life example?
This very website, www.ideal-helper.com, has a domain name which was very carefully chosen. I had to throw out dozens of interesting alternatives in order not to break any trademark laws. Other domain names were already taken.
Then, I went back into heavy brainstorming mode. While I took some days off to really think of different domain names with pen and paper in hand, I simply asked my virtual assistant if he has any good ideas.
You know what? He provided almost ten great ideas to me. One of his ideas made in the top 2 choices. It was simple, elegant and rememberable.
I would not have come up with this elegant domain name without him. This example is a reminder to you and me to ask your virtual assistant for help.
Four eyes see more than two
He will be a reliable set of pair of eyes to double check on what you might have overlooked.
You can ask him for feedback:
How does my website look like?
What's your personal opinion on this text?
Do you think that this email is too formal?
Where would you rather make vacations? This or that county? Why?
Can you help me choose a present for the next Mother's day?
If you have a virtual assistant, or imagine you had one, where would a VA help you making hard decisions?
Combining human feedback with decision making software
When it comes to decision making, my virtual assistant has proved to be a great asset. The final decision to my domain name "ideal-helper.com" was based on three factors.
My personal brainstorming.
The input of my personal assistant.
The impartial decision making software Choose It!, one of the tools provided by sitesell.com which helped me narrow down from the top 6 choices to the final winner, by following 5 easy steps to making a decision.
Get help making decisions right now!
You can test out the Choose It! module right now, if you have trouble making hard decisions!
It works for everything, is logical, impartial and is based on proved theoretical decision making model.
Comments
comments