Reasons To Hire Virtual Assistant Support For Your Internet Business
If you own a website, one of the smartest and most advanced online business strategies is to hire a virtual assistant to assist you with your many online tasks.
A friend, Eric, approached me and wanted some advice about the effectiveness of hiring a virtual assistant for an online business.
I have a Website: How helpful is a virtual assistant for my business?
First of all, if you think that a virtual assistant is not worth it, please reconsider.
The end goal of my virtual assistant's homepage ideal-helper.com is to teach other that skill.
Get a flexible virtual assistant on Odesk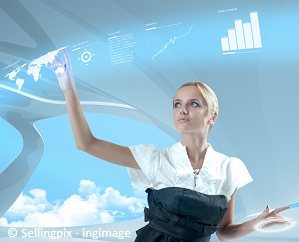 On websites like oDesk, you can hire a transcriptionist for prices from about $1 per hour.
Even if you don't have lots of work for an assistant to do, since oDesk bills you by hourly work, if you don't have any work and your assistant does not (untruly) bill any work, then you don't pay anything.
Of course, you need some time to monitor the activities of your VA, especially at the beginning. Working together with a virtual assistant is sort of a skill in itself.
After now four years of working with many virtual assistants, I can honestly say that I am pretty experienced doing this and that is what worth the time and the money learning this skill and adding into my portfolio of online business strategies.
Tasks to outsource if you have an SBI website
Following the advice from Site Build It!, I outsourced almost everything except the core content creation.
Here are some examples of what you could outsource to an assistant:
Research of Flickr pictures from Creative Commons
Placing them with HTML within my web pages
Aligning the pictures with the text
and commenting with a link back under the Flickr picture
as well as following up with the copyright levels of this Creative Commons Flickr picture changes.
Researching stock photos and places to get stock photos for free with promotions codes.
Website testing with Google analytics and other splits testing software
Research of monetization options, like research for an affiliate program and hard good stores
Another main job I outsource all the time is the transcription of voicemails. This speeds up the content creation dramatically!
Building and formatting Ezine newsletters in the Mail Out Manager (MOM) module
Outsource your Newsletter and Social Media
Save time and adapt your online business strategies for effective website marketing: outsource it as much as possible!
You can do newsletter creation with Aweber and give your VA access to the Aweber interface!
I didn't outsource Facebook activities yet, but that would be very easy to do. You could easily have your virtual assistant "like" your Facebook business fan page and turn him into an administrator, so that every update he does looks like you are doing it.
Train your VA thoroughly before giving him access to SBI's Site Central
I am using the block-builder system and I have taught my virtual assistant every step of the way.
This is also the way to go if you ask yourself this question:
"Do you allow your Asian virtual assistant to access you're site-central and how do you know you can trust your VA?"
It is a question of trust. Slowly training your business associate should be an integral part of your online business strategies.
I have started out working with my virtual assistant on very simple tasks.
It started with some data entry and simple transcription jobs.
Then, I increased the difficulty of the tasks stepwise and I checked how well the assistant does.
If you have found one virtual assistant that does every task you ask of him with excellence and without fail, then you can challenge your assistant more and more.He will appreciate the challenges and will apply himself with efforts.
Don't give your Virtual Assistant Access to your Website Admin tools too soon!
One beginner mistake with online business strategies is to pass on too much responsibility to your VA too soon.
I have worked one year with my virtual assistant on tasks did not require him to login to site-central before giving him access to it. And I asked if he was ready for this responsibility. So it's all a question of communication.
You shouldn't start out hiring a virtual assistant, giving him access to site-central and saying him to start working immediately.
This will end in a disaster.
Please be extra sure to trust your virtual assistant on a personal level before giving him access to site central.
Comments
comments