If you are running a small online business, or if you want to
start an online business
, one question will definitely come across your mind many times:
"How to get totally free stock photos?"
Stock photos are essential for any website. You always need them in order to illustrate your pages so that they look more attractive and alluring. Also, pages with beautiful images increase the overall visibility of the page. Using images without permission or infringing on the copyright of images is just like stealing someone's work and it can get you in legal trouble. Most people wouldn't agree with this argument, but still this is true that one can sue you if you're using their images without a copyright license. But the question is, once again, how do you get stock photos?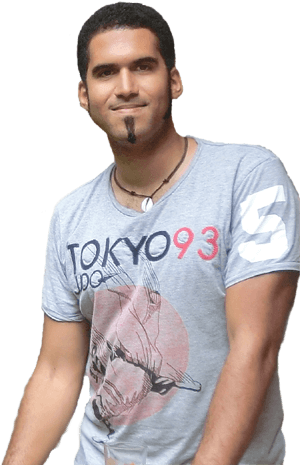 Francis: My Virtual Assistant illustrates my web pages for me, doing the research and optimizing the pictures. Here he shares his secrets of how he finds the needed free images.
Use CreativeCommons Images
The first and most simple answer is to use
CreativeCommons images
. Creative Commons have a royalty-free license, which allows you to share and distribute your work with others.
Under this license, you can use an image on your website, but it's not true for all online images. It's only applicable to those images which are shared under a CreativeCommons License.
Also, mostly CreativeCommons license demands that you also credit their work by posting a link back to the image. In other means, you cannot use someone's work without a link back to where the actual image is placed.
Buy Stock Photo Images
Another straight forward method is to buy stock photos. But as I mentioned earlier, if you are a small entrepreneur, it would be hard to buy lots of images when you have just started your business.
The prices of these stock photos usually start from $2 an image and usually you will need to add at least 2-3 images on each page of your website. This money can add up fast!
So How Can I Get Totally Free Stock Photos?
Well, I have a proven method with which you can download and use stock photos totally for free. And the best part is that you can use them legally.
Here I will let you know how I do it, step by step, to get free stock photos.
A lot of stock photo agencies offer free sign up promotions, vouchers and coupon codes that allow you to download a set of particular images for free.
You can search Google for these promotion/coupon codes
Here are some terms that I have used in order to get some helpful results:
a) Free stock photo coupon codes
b) Free stock photo credits
c) Stock photo coupons 2014
d) Totally Free stock photos
You will find a lot of free stock photo promotions. Obviously, some of them work, some don't. Sometimes, I find offers that allow me to download 5 images per day up to 7 days (35 images in total)
So, I go ahead and click on that link to check if this is the real deal. Spoiler alert: It is 🙂
This specific example is offering two different promotion codes. One is offering 3 free credits whereas the other offers 5 free credits.
I am feeling a little optimistic today, so I will go ahead and click to 5 credits offer.
They ask me to sign up for the service in order to get free credits. And that is what I am going to do.
Well, where do I find my promotional code that they are asking for…? Let's go back to the page where I have found the offer… May be I'll get it from there.
Here it is, I found it. Will it work…? Finger's crossed. So, I will go ahead and fill out the form to sign up.
Hurray, It worked well for me. I found 3 free credits. I was looking for 5 credits, but still 3 are also good.

Getting Free Stock Photos Works With Promotions – How to Get More
Now that you know how you can get totally free stock photos, there are a lot more search results that also offer free photos/credits.
Just check out more websites and get as many free credits as you can!
Websites Where You can Get Multiple Stock Photo Promotions
Apart from the method mentioned above, there are also some great websites that offers free multiple stock photo offers. I have bookmarked some of them and look into them whenever I need free stock photos.
Research done for you
Here are some of these websites:
Go ahead and get yourself some high quality images for your online use! If you appreciate my assistant's research, feel free to drop a comment for him below!
GET 100+ STOCK IMAGES ABSOLUTELY FREE
My Virtual Assistant has researched 6 more of the best free stock photo sites with step-wise instructions and promo-codes ready for you!
Comments
comments