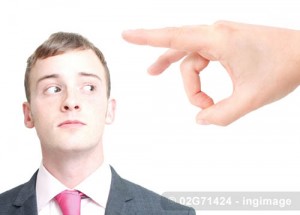 Fire assistant is
part-12
of an interview with Eric, a fellow entrepreneur interested in outsourcing his work to virtual assistants all over the world.
Follow along to learn from our experience on working with VAs!
Click here to read part 11 of this interview – Learn how to setup initial tasks with virtual assistants
Summary:
How to not get emotionally involved with your virtual assistant to avoid letting emotions guide your decisions
Learn how to fire assistants who do not fit the job title nicely without getting too emotionally attached
Learn when is the right time to fire your virtual assistant
Start of the Interview:


Francis
---
Because then it gets emotional and then you are not able to, for example, fire that assistant anymore.


Eric
---
Yeah, that's true. Yeah, you don't want to go right out at the gate and really just get to know their entire family and take them up for lunch or whatever. Then they're doing a bad job and then you want to get rid of them and you can't.


Francis
---
I really do believe that also you should be open and upfront with your expectations and how you handle failure. This will take a lot of the misery and anxiety hopefully away from the virtual assistant.
So, for example, you are a very well hard-core employer. Perhaps, that's your style or anyone's style and you say, "Okay, you can make one mistake and then it's over."
I don't believe that's very efficient. But, if you are like that and you cannot change then so be it. You will find perhaps someone who's able to be holding up these standards for some price.
But then your assistant knows how hard and specific he can work before he delivers anything.
For me, the expectation is you can make lots of mistakes as long as we learn from it. It's okay. And as long as we talk and we don't stop talking about it, it's okay. So, I was never abused in this situation that an assistant made too many mistakes because no assistant is really that inefficient. But, it gives them sort of the possibility to really try out a few things.


Eric
---
Yeah, definitely. Because, I think that you have to really take the time. Like, I know with my VA, I was sort of getting closer upfront and I was noticing some different things that she was lacking on or things that maybe weren't as up to par as what I expected.
And it may be harder for me to kind of be like, "Okay, let's re-evaluate our situation." Well, I was kind of felt like I was obligated to continue to pay her even though it was necessarily something that I should've continued to do
Continue reading part 13 –
Part-time vs full-time virtual assistants