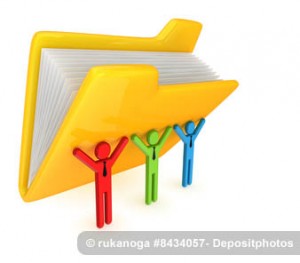 How to share large files is
part-9
of an interview with Eric, a fellow entrepreneur interested in outsourcing his work to virtual assistants all over the world.
Follow along to learn from our experience on working with VAs!
Click here to read part 8 of this interview – How to effectively extract virtual assistant concerns
Summary:
Learn how to share large files with your virtual assistant that causes no delays in relaying tasks.
Learn simple tricks and tips to share your large files with your virtual assistant
Learn the importance of sharing application software to your online business
Start of the Interview:


Francis
---
One detail I wanted to come back to regarding the videos is you said you uploaded them to YouTube. Why?


Eric
---
Because I didn't have any other place to store them. That's why the very first thing I started working with was I started with Jing.
I didn't have any other way to record the videos and basically no other place to store the videos or to upload them.
I wasn't using Dropbox or anything like that. So, basically what I did was to put them on my YouTube channel and then I just made it a private video and then I just sent them the link to the private videos so they would be the only one to see that video.


Francis
---
Okay. But, obviously, setting up a video for YouTube even if it's a very simple video takes longer than saving a file into a folder.


Eric
---
Right, yeah.


Francis
---
Yeah. So, actually it's pretty fun when I started using oDesk. I was just curious about some online stuff which I didn't know.
I was not very savvy with some online related stuff. And I think the very first task I did, I think, I wrote a blog post about that, is there was a song called Heaven which is some sort of a trance song and I liked it. I wanted to have ten different versions as an mp3 file on my desk.
And at that time it was possible to outsource fixed price jobs for $1 as a minimum price. Now, the minimum price has been raised to $5 on oDesk. But in principle, it would still work.
So, I said okay, $1 is like very little. It's less than a Euro. So I said okay, I'll have fun with $1 instead of buying half a mass. Just for fun.
And so I wrote a small description and said, "Yeah, this is the link to YouTube video. I really like this music. Please find other versions on YouTube then download them into mp3 format and send them to me." And at that time they sent it to me as an email attachment.
I was happy with the results. I was really happy when I heard my song in different versions up and down all day long. And this was worth the $1.
But, then I said okay, this cannot be done with the email attachment. It's stupid. I did not know about Dropbox then.
Then I said okay, please do a research on some sort of online storage service. To be honest, I could have just type into Google "online storage service" but this didn't come to mind. I think I also used other words. I did not know this service existed. I just thought it should.
Yeah. And then they set me up with a Mediafire account and then I used that for a long time. And then Dropbox came around. And so now I say when you have an assistant, the next thing to use is Dropbox. That's why I have a dedicated page about this tool.


Eric
---
Yeah, definitely, I agree with you too because I have no place to save these files. Because I mainly use Elance and there was a limit, a cap, on how many megabytes that you can upload there.
And I didn't have any other place to upload the video because I didn't know anything about Dropbox either. And so I was just like okay, well I guess, the next best thing would be just to upload it to YouTube.
And that's why I've decided to use YouTube. And since then I don't use YouTube anymore. Dropbox is probably one of the most important things that you can use. I mean, they have the free option, too. So, I think you get like 2 or 5 gigabytes for free.


Francis
---
It's 2 GB.


Eric
---
And really if you're just doing basic things, 2 gigabytes is plenty. Unless it's major high quality videos or like hours and hours of videos.


Francis
---
If you're using a screen recording, then 2 gigabytes is not enough and gets full very fast. So, especially, if you're like me, I like to record one hour of videos often then it gets full, too.
But, there's a very easy work-around, you can actually outsource the expansion of your Dropbox for $5 on Fiverr. I've written an article about it and I'll send you the link via chat.
So, if you use the service, I won't get anything. There's no affiliation there. But in principle, you pay $5, you get your Dropbox expanded to 18 gigabytes and that's sufficient.


Eric
---
Wow, that's cool and I didn't know that.


Francis
---
That's one of the best gigs I like on Fiverr. Because Dropbox is so important, that's why I thought okay, I'd write an article about it. So, if you like to use the tactics… Oh, yeah, I think that's the article. I don't know. They're not the one.
So, it's very simple. Just get the service on Fiverr and pay $5 (once) instead of the premium service which is like $20 monthly or something. And that's really an investment that everyone should be able to afford.


Eric
---
Now what are they doing exactly? Do you know how to upgrade your Dropbox?


Francis
---
Yeah. So I think they are just creating different accounts somehow and they use the referral link. I do not think this is extremely a white hat on what's going on there.
I used this years ago and there has been no consequences of any kind and in my opinion, it's like 99% risk free.


Eric
---
Yeah, that's great. That's awesome.


Francis
---
Yeah. Just to caveat, if for some reason people send you legal notice of whatever, I don't think it's that bad. The Dropbox is free and you can use the referral link. And there's not much information on what's allowed and what's not.
And if they tell you in the service that they legally expand your Dropbox and you say okay I choose to believe that, then I think as a user of the service, you shouldn't be in much trouble.


Eric
---
Right. Yeah, that's definitely great. Thanks for sharing that with me.


Francis
---
You're welcome.
Continue reading part 10
– Learning the art of 
Communication with Virtual Assistants