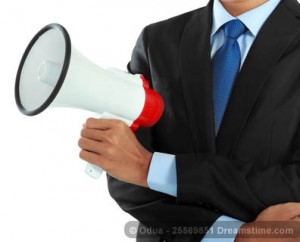 Virtual assistant feedback is
part-4
of an interview with Eric, a fellow entrepreneur interested in outsourcing his work to virtual assistants all over the world.
Follow along to learn from our experience on working with VAs!
Click here to read part 3 of this interview – How to ask virtual assistant work revisions
Summary:
How to encourage and get virtual assistant feedback, thoughts and critics to help improve your online business?
Overnight results seldom exist. Can a trial period break the barriers between you and your virtual assistant?
Start of the interview:


Francis
---
Let me give you an example and then I would like to go back to the original question of "how to", in the beginning, make the communication more efficient.
My main virtual assistant from Pakistan, he always did a good job with his work. But, it took me a long time until I encouraged him enough so that he openly shared with me his thoughts and criticisms.
He's a super smart guy and I value his input a lot. But, in the beginning, I felt it was kind of hard to get him to talk without holding back a lot. This is even true when he criticizes some of my ideas now.
So, I'm asking openly, if I'm having a stupid idea tell me. And if it is a stupid idea and he tells me, he does it in an extremely polite way, in my view.
I would be fine if he tells me. Because after all these years, I would really be fine if he tells me "Francis, that is stupid. Do something lax." But that's perhaps the German in me who was talking 🙂


Eric
---
Well, no, I've noticed the same thing because with my assistant, she was very apprehensive to really give me any of her input on anything. It was pretty much basically follow the instructions, do exactly what I said. But, that's how we kind of build our relationship.
She's a little bit more open in giving me ideas and suggestions on different pieces of software used to make things quicker and different things like that.
But, it took a little bit of time to be able to get to that point because I think that's how any job or anything that we do in life goes.
I think that you're going to be a little bit more apprehensive to tell your boss, you know, "Hey stupid, you shouldn't be doing that or you should be doing this instead or whatever". But I've noticed the same thing that you're saying.


Francis
---
So, perhaps one has to assume that there is a trial period where the training takes place, the trust building takes place, the communication, payment and systems takes place; and only after that, we can really expect those sort of overnight results.
And, of course, each hour worked is each hour paid. So, this is an additional cost that is not very transparently advertised when someone talks about virtual assistants.
I never have had the experience with professional virtual assistants from the US. So, people who might charge $70 an hour have been really assistants who work as virtual secretaries for big CEO's from big companies. That does exist.
I would assume that those people are so highly trained that you can expect this sort of overnight professionalism very soon in the start after only a few hours.
But, if in the opposite end you hire someone for $2 or $3 an hour, it wouldn't be logical or useful or realistic that you have a professional virtual assistant quality after few hours. Because, then they would charge like a professional virtual assistant.


Eric
---
Right, right. I think in every job or in every role, I think there's always that time where you have to take that time to be able to train them properly and give them the right tools and the knowledge to what we're trying to do online.
Continue reading part 5
– How effective is video screen recording in communicating your virtual assistant?