From my personal experience, I have made great experiences with VA's from the Philippines. The project: "Outsourcing Philippines" is your overview page and look behind the scenes to see how efficient it can be to get a VA from this country. And what to look out for.
Background: Outsourcing Philippines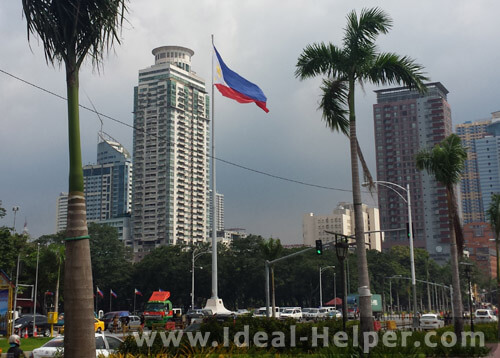 Why are the Philippines special?
The Philippines are a developing country with much lower cost of living than states in the EU or US.
At the same time, they have
The language skills equivalent of a native English speaker
And a very high level of education (almost everyone you can hire will at least have a Bachelor's degree!)
How much personal experience do I have with outsourcing to the Philippines?
Aside from smaller, short time projects with 5-10 people from the Philippines, I have had a personal assistant, Kristine, for half a year.
And I have worked with a teacher from the Philippines, Yvonne, who helped me with coaching in Chemistry and Biochemistry over almost two years.
I can of course not talk for all people from the Philippines – but what I'll tell you about working with them applies to most of them.
Advantages of outsourcing to the Philippines
Meet 'Kareeza'
A real-life virtual assistant from the Philippines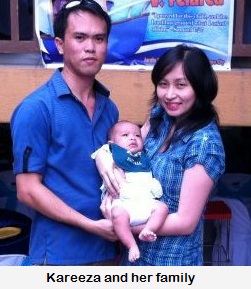 They have awesome English skills
Every person from this country speaks fluent English. Even more important, their culture is just like in the US.
They watch the same shows, and there is almost no cultural or language barrier!
They are the friendliest people ever
First of all:
They will call you, their boss, two things: Sir/Madam, or Boss (rarely).
There isn't much you can do against this (you can insist, but they won't feel too comfortable with it). Let them do that.
I haven't found warmer, friendlier people to work with anywhere. The whole experience of cooperating with them on a project is just gentle, friendly and sweet (with sugar on top).
When I had coaching with Yvonne, there rarely was a time when we both weren't laughing in a coaching session. She has a great sense of humor – aside from teaching really well.
They won't ever steal your ideas
If you work on an online business with a personal assistant, you might be careful about what ideas you share with him. The people from the Philippines are extremely honest and loyal. Also, they are not interested in becoming a business owner – they just want a stable job.
I know a few people that even trust them with their credit card info, without problem. (Don't do that until there is enough trust between you!)
They are really affordable
While outsourcing data entry type jobs to India or Pakistan may be doable at a cheaper rate, for all tasks that need someone with excellent English skills, spoken and written, you won't find much more affordable than the Philippines.
How affordable?
It always depends on the person, the project, your budget and negotiation skills – but as a rule of thumb:
Most providers on Odesk from the Philippines will be very comfortable working for 3$/hour.
Problem: Outsourcing Philippines – Two disadvantages to look out for
Frequent floods will cut off the communication a few times a year
The Philippines are geographically located in an area that has frequent storms. I have made the experience with both my long term assistants that a few times a year we had communication issues.
There is nothing to do against this. Actually, your Philippines assistant is likely to run to the next internet café – while his house is inundated – just to apologize that the work from today will not be completed in time!
What you can do: stay calm when this happens.
Communicate clearly to your assistant that you are not angry (why should you!?) and that they should take care of themselves. You can share your mobile number for urgent text messages in such catastrophe circumstances, just to keep up the communication.
Their feelings are easily hurt
Try not to:
Overwhelm them with instructions
Intimidate them when you're upset about anything
Let them work on projects that they are uncomfortable with
This literally has happened to me once:
My long term personal assistant Kristine had some problems, we had many urgent projects, my communication was too direct (a classic German problem) – and I never heard from her again!
Virtual Assistants from the Philippines are very un-confrontational. If you ever raise your voice (in a video instruction for example), use an even a little unfriendly tone in your email, then they will feel insecure with the work they do for you.
What will happen?
They will never tell you.
They might just leave.
No communication, no discussion – they just disappear.
Strategy: Outsourcing Philippines – Where you will most benefit
If you need a personal assistant on a long term basis
A person from the Philippines will love to work for you on a long term basis. That's like a deep, secret wish from them.
Having a long term contract with you will make them feel secure and actually raise their status amongst their friends. (It simply is cool for them!)
Let them work in areas that don't need hard decision making
Because they don't want to argue too much, I have found they are not best suited as a hiring manager.
One long term personal assistant from India, Mahesh, actually was the best negotiator I had until now. My Virtual Assistant from Pakistan is also very effective for constructive feedback that disagrees with me – something that I had trouble getting from contractors from the Philippines.
If you need help with decision making, then a virtual assistant from the Philippines is not your best choice.
However, if you have clear instructions for long term work ready – then they are a great choice!