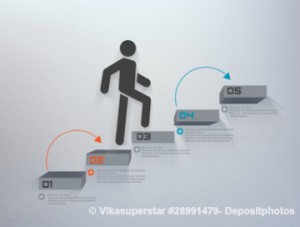 Getting started with a virtual assistant is part-6 of an interview with Eric, a fellow entrepreneur interested in outsourcing his work to virtual assistants all over the world.
Follow along to learn from our experience on working with VAs!
Click here to read part 5 of this interview – How effective is video screen recording in communicating with your virtual assistant?
Summary:
Getting started with a virtual assistant by knowing his/her weaknesses and strength.
Turn your virtual assistants' strength into profit and reinforce training to beat his/her weaknesses.
Start of the Interview:


Francis
---
At the beginning, of course you can make an inventory of saying what skills the assistant already has. If they tell you that he has a WordPress site then you know, of course, that he has quite the skills already.
He has internet marketing basics. He knows probably basic HTML, basic CMS usage and so on. But, if he tells you, yeah, he's a newbie virtual assistant. Then it's best to just assume he knows Google Search.


Eric
---
Right.


Eric
---
Yes, I noticed the same thing that the Jing videos were definitely not long enough.


Francis
---
Yeah, but it's free. So, it's very good for starting out and also for overcoming any of fear of, "Oh it's weird to record videos to my computer"
But, when you go over that then you change. Instead of recording 10 Jing videos, you just free talk 1 hour. Time flies when I record videos but then you cover everything.
So, I like to record instruction videos as I'm working so I really load my pages in real time. I don't pause for that.
I don't edit out this stuff. Because I think if I take half an hour to clean up my recording somehow and my virtual assistant takes one hour longer to fight himself through watching this recording two times then I'm willing to pay for his time more than I'm willing to use my time.
So, for example this research, I would just open a screen recording or a set of screen recording videos and then I would go. And as I do the work and open the link of a new competitor and it's loading in my internet, I'm just talking about the background of why I'm doing it to give the assistant a bigger picture.
So, there will be waiting times as we work online and that like you just continue talking either about different ideas, different topics and different tasks or about the background of why I'm doing this.
So, this will help the assistant when he's doing his own research to support his work. For example, he has to use the backlink checker and then you saying sort of on the sidelines, "Yeah but I don't mind which backlink checker you use. If you find a better one, just use that one." But your virtual assistant does not know this without you saying that.


Eric
---
Right, yeah.


Francis
---
So, don't say it, he assumes you have to use this back up check link. And then the next day you have an email reading, "Sorry my country is blocked from that service. What should I do?"
Then you say, "Obviously search for an alternative." But he doesn't know. He assumes that you want it especially, in this format, because of some reason he doesn't know.
If you specify you don't care which backlink checker you just want the result and actually say, "Please go look for better backlink checker and then use the best one." This gives him the amount of freedom he needs to skip the  next obvious question.
And if you tell him, "Okay, do that." And then he says "Sorry, I didn't know how to do that. I'm waiting for your response." And you are angry because he didn't just give you the result.
If in a passage, you just say, "Okay, please do that. And if this video is not good enough, you are allowed up to 2 hours of free research using YouTube search and whatever to inform yourself about using the software before coming back to me with questions."


Eric
---
That's something that I never thought about was to just give them a couple of free hours to kind of search for a solution. And I think that probably would have helped me to kind of, first of all, give my virtual assistant a little bit more freedom to where they felt that they could do things on their own, as well as the fact that they could possibly have already found a solution before having to come back to me and ask for the solution for me.


Francis
---
Yeah. And ideally if you do this in the beginning, later on they will find a healthy solution. So unhealthy would be to go into losing your time for ten hours and researching heavily for technical solution when you can explain that to them in 10 minutes.
That's ineffective. But if they know that, in general, one each topic they are allowed on 20% of research time to make the project as smooth as possible and that you're happy with that because it takes you time explaining.
After 2 or 3 different projects, they will know. And you don't need to tell them anytime. We don't even need to specify the time.
So, for example for such spreadsheet research, the spreadsheets my assistant or, in general, assistants do are awesome. I don't know why. But, many assistants from India and these countries, they are masters of Excel.
And that spreadsheet looked really… I have found myself several times wondering if they can teach me how to do that. I wanted a lesson on how to make a spreadsheet like my virtual assistant, honestly.


Eric
---
Yeah. They do great. Mine did too. They do an amazing job at spreadsheet.


Francis
---
Yeah. But, at the beginning perhaps, they don't know they are allowed to do that. So perhaps, when you show them you are working spreadsheet as you do it, then you send them the spreadsheet and say, "Okay, fill it."
And you would sort of be expecting a great spreadsheet with filtering function, colors and layout and formatting. Perhaps, they will not dare to use the time to do that because you did not specify that to them.
So if you tell them, use the spreadsheet form you're most comfortable with. In some countries, you will be surprised how much more they over deliver.
So, I like to really specify that when they do the research where they are free to have freedom and where they are not free.


Eric
---
I definitely agree. I definitely agree with that.


Francis
---
Yeah, yeah. I want to avoid talking at you instead of talking with you so please stop me when I'm just talking and talking.


Eric
---
No, that's fine. I'm gaining a lot from what you're saying, really, because those are some things that I've never even really considered myself. So I'm learning a lot just by listening to you talking–definitely.


Francis
---
That's great.
Continue reading part 7
– 
How to measure productivity with virtual assistant communications?